Alcoholism and Risk For Digestive Disorders
You've had a bad stomach for a lot of years, but you've never gotten to the bottom of it.  You used to enjoy hot taco sauce with no problems as a kid.  Now you have trouble with most things you eat.  You've always just thought it was your age catching up to you, making things more sensitive.  But what about the four very stiff drinks you have every day?  Can drinking really make long term problems in your digestive system?
Digestive System Takes Hits With Alcoholism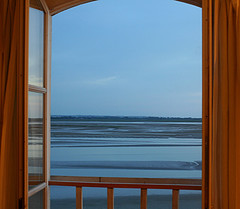 You know, nearly everybody takes their body for granted a lot of the time.  You just go about your business each day, and it takes care of itself without a whole lot of input from you.  It has built in systems for cleaning, feeding, repairing, restoring, and growing itself.  Overall, the human body is pretty resilient.  However, treating your body poorly can really catch up quickly.
It may seem like an obvious statement when you think about it, but alcoholics are at a clear risk for chronic digestive problems.  Alcoholism involves ingesting abnormally large quantities of alcoholic beverages.  Vomiting and diarrhea are well-known symptoms of intoxication.  But the more chronic damage and diseases may be misdiagnosed or brushed off in an alcoholic.
Tissue Inflamation With Heavy Drinking Causes Much Damage
Tissue inflamation is a fairly common side effect of heavy drinking.  Many tissues in the body are susceptible to this including the digestive system.  Unfortunately, tissue damage as a result of chronic inflammation can either result in a slow recovery or a permenant condition.
Pancreatitis is the inflamation of the pancreas, usually seen in people who've been drinking heavily and steadily for at least five to seven years.  By the time the person gets medical attention for the problem, it has most often become a chronic condition.
Inflamation of the stomach lining can lead to a host of uncomfortable problems.  Vomiting, indigestion, peptic ulcers, and even bleeding in chronic cases of inflamation.  A person with even one of these problems could experience frequent pain after eating, weight loss, and nutritional depravation.
Chronic Problems and Family History Need Your Attention With Alcoholism
A person with a family or person history of digestive problems will need to pay close attention to the effects alcohol has on their body.  If you have digestive problems and consume a lot of alcohol, you may be making an already bad problem worse.  Or, you may think your symptoms are just related to something you ate or your hangover last night.  It could instead be the sign of chronic problem that is much bigger than you realize.
Serious chronic tissue damage is a sign that your drinking has to stop.  You are slowly killing your body each day.  Some conditions can be reversed if caught early and treated properly.  However, there comes a point of no return with some things (like the liver and pancreas).  The most important thing is to find a way to stop drinking now.
Get Your Health In Better Shape With Alcohol Rehab
If you need to stop drinking now, you know things are out of control.  An alcohol rehab center offers real hope for you.  It's not enough to just stop being drunk all the time.  Going to alcohol rehab can help your body heal from the damage its endured.  Alcohol treatment may sound like it's just about the drinking itself.  But well-trained alcohol treatment professionals know that nearly every part of the body has taken some damage along the way.  An alcohol rehab center can not only help you quit drinking, it can help you restore your health.