Communication Problems and Drug Addiction
Slurred speech, mental fog, and incoherent conversation.  Sound like a person high on drugs or completely drunk?  Absolutely – communication behaviors are among the first ways you can tell a person is being affected by drugs.  When a person succumbs to a drug addiction, they suffer from poor communication for days, months, even years.  It may take drug treatment and some patience for a drug addict to really learn how to communicate clearly.
The Basics Of Clear Communication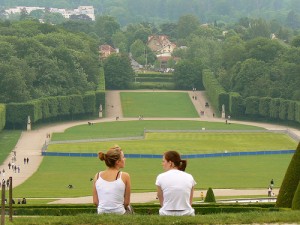 You may be surprised to know how many things need to work in unison for one person to clearly communicate with another.  You need skills, good environmental conditions, and a listener who listens.  We'll take a look at each of these important elements so you have a better picture of how drugs can interfere with human communication.
First of all, the mind must be clear enough to form the message, know who to send it to, and make their body respond accurately.  Also, the message must be clear enough that once it is heard it can be quickly interpreted.  The emotion behind a message makes a large impact on how it is interpreted.  One phrase could have several different undertones when said with difference vocal tones and emotions.
The receiver must also be aware, responsive, and adaptive enough to first know there is a message being sent to them.  Almost instantaneously, they must also interpret and decypher the message.  They decide whether they understood it clearly, if a response is necessary, and then how to answer back to the message sender.  And if there is anything like extra noise, distractions, or too much distance between the message sender and the intended receiver, lots of misunderstandings are likely to happen.
Drug Addiction Interferes With Communication Skills
Now it's important to consider some of the basic effects of drugs.  Let's take alcohol since it is common and many people are familiar with it's effects.  What happens if you are a little tipsy and your thinking isn't in sync with how you are speaking?  Most likely, you and possibly the other person might think it's funny.  However, if you are like this much of the day and you are having a disagreement with your spouse, this creates an entirely different problem.
Add on several years of this kind of drinking and how to you think your communication habits change?  They may or may not have been great before you began your alcohol addiction, but they are certainly worse now.  You would most likely have gotten used to your thoughts and words not synching up.  Also, your emotions very likely plays a bigger part since you can't manage them well when you are drunk.
You probably got used to not paying a lot of attention to others because your drunken state makes it more difficult to attend to someone talking.  You might even have trouble keeping focused long enough to put a complete thought together.  Imagine the frustration and loneliness of having thoughts and feelings that you can't communicate very well.
Drug and Alcohol Rehab Help Rebuild Communication Skills
Drug and alcohol rehab can help a person first remove the influence of the alcohol on their system, and also teach healthy clear communication skills.  Humans were built to communicate in complex ways with each other, to create societies, and to learn about each other.  Drug rehab can help an addict restore their potential to reach out and become part of a healing social network.