Alcohol Addiction And Risky Behaviors
The Spring Break scene, bars on Saturday nights, all-night parties during the summer – they all seem like the party goers are having loads of fun.  But there's one thing you can count on in these scenarios – risky behaviors.  Alcohol abuse and alcoholism are closely tied with more risk taking.
Spring Break and Excessive Drinking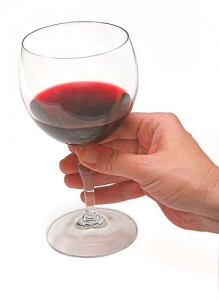 Daytona Beach in March.  All kinds of guys and girls coming together from all over the country.  It's a few days of drinking, sun, and whatever else comes their way.  That nice guy your friend met on the beach when you were drinking double margaritas decides he wants to get lucky tonight.  Your friend's early welcoming nature (due to the drinking) makes it easy for him to get close quickly.
When your friend is drunk later that night, he pushes for sex and your friend is caught off guard, virtually defenseless.  Would she have been so accommodating to this strange guy if she'd been sober?  Not likely.  She'd have maybe talked a while but kept her awareness up for anything suspicious.  It's a dream vacation turned into a nightmare because of excessive drinking.
Aggression In A Bar On Saturday Night
A bunch of friends walk into their favorite bar.  They mind their own business, have some drinks, and start up some games of pool.  After a few hours of drinking, things start to get rowdy.  A younger group of guys comes over and wants to use their table.  The group who established their spot at the bar has become quite drunk and starts defending their territory.
In a matter of seconds, strong words become punches and kicks.  A few of the men end up getting badly hurt and need treatment at the hospital. Three men and one woman are arrested for assault.  Maybe if they were sober or had only one drink, the younger group might have joined the older group for a friendly pool challenge.  With excessive drinking, the night ends with cop cars and ambulances.
All Weekend Summer Parties On The Lake

Parties on the lake sound so relaxing.  Boats, food, sun, drinking – sounds like the perfect weekend.  But take a closer look at the risk involved.  Excessive drinking near water can easily lead to drowning.  If someone is drunk or nearly unconscious, they can drown in only a few inches of water.   Swimming while drunk or even just getting lost and falling in the water while drunk can be so dangerous.
Parties on the lake also mean that some people managing their boats could be drunk.  It's as dangerous as drunk driving, but many people don't seem to treat it the same way.  So many deaths and accidents on bodies of water are related to alcohol use.  It may all seem like fun in the sun, but excessive drinking by the water can make you ignore your better judgment.
Is Your Alcohol Use Excessive
Alcohol is common at social gatherings, so not all alcohol use is addictive or dangerous.  However, it's important to know how much risk you invite  when you drink.  If you know that you have put yourself in dangerous situations when you've drank heavily, you might need alcohol rehab to protect your life.
Alcohol rehab may seem like the least cool thing possible at a time when you should be letting loose.  But what happens if you dismiss alcohol treatment and really put your life at risk when you're drunk?  Is it worth the idea of having a party lifestyle to understand that you may get seriously hurt or even die?  Alcohol rehab can be a lifesaver for someone who drinks too much.  It can help restore good judgement, good decision
making, and being OK with being sober.