Alcohol Detox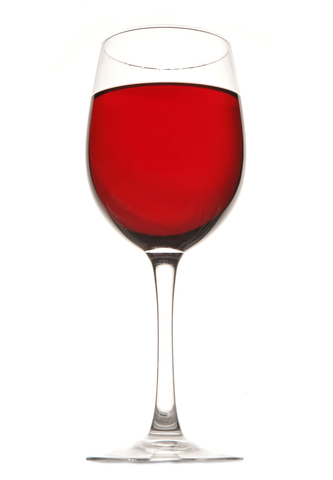 Just as people need to take in multiple alcoholic drinks in order to feel intoxicated, people who develop alcoholism often need to spend years entwined with alcohol before they begin to feel the impact of the choices they're making. According to research conducted by the National Institutes of Health, people spend an average of eight years trying to handle issues of alcohol dependence alone before they receive treatment for their disorder. This long relationship can change a person's body chemistry in insidious ways, making it physically dangerous for people to stop drinking abruptly.
Alcohol detox programs can help to smooth the transition, allowing people to stay safe and feel able to move forward with the next stage of treatment.
Physical Dangers
During detoxification, the body is allowed to process all remaining substances available in the bloodstream, as well as any remaining toxins stored in fat or muscle, and the body recalibrates in order to function even in the absence of addictive drugs. It's a bit like turning back the clock on addiction, allowing the body to begin to heal and remember what it was like to function normally. This is a process that anyone who is addicted must go through in order to heal, and few people would claim that the process is pleasant. Chemical changes caused by addictive drugs can be persistent, and the body can react with extreme alarm as it adjusts to the lack of available drugs.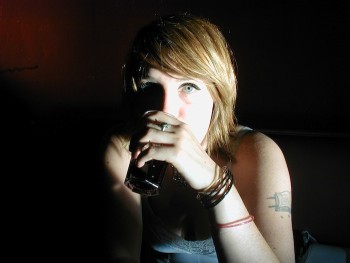 While many people addicted to drugs find the detox process uncomfortable, people who are addicted to alcohol might experience more than a feeling of discomfort. Alcohol is a potent sedative, capable of keeping the brain in a calm and relaxed state for days or even years on end. When people attempt to stop drinking abruptly, the brain can wake up rapidly, and those rapidly awakening cells endure just a tiny bit of damage in the process.
If someone goes through detox like this, returns to drinking and then attempts to detox again, those damaged cells can spring back to life much quicker the second time around. Researchers writing in the journal Alcohol and Alcoholism call this a "kindling effect," and they suggest that people who go through multiple rounds of alcohol detox on their own at home can face a high risk of seizure as a result.
In an alcohol detox program, medical staff perform a series of checks on a regular schedule, looking for signs of an impending seizure.
These signs might include:
Rapid eye movements
Agitation
Hallucinations
Confusion
Fever
At the first sign of a problem like this, staff members can provide medications to soothe symptoms and help people stay comfortable and safe as the process moves forward. Treatments like this can keep a seizure from beginning, and they can keep cells from becoming damaged as the process moves forward. People given this kind of treatment might also feel more comfortable and calm. In the past, medications were given to all people on a set schedule, but providing medications on an as-needed basis is now seen as a better option, as people might take lower doses of drugs when they're provided in this way. Some people might not even need medications at all, as they never develop symptoms of a seizure.
Other Symptoms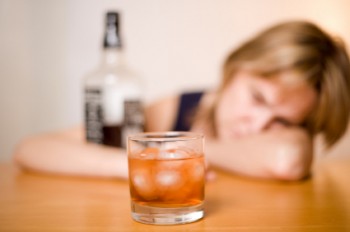 Not all side effects associated with alcohol withdrawal are so severe. Some people feel just anxious and nervous, as though they can't calm down and relax. They may feel unable to sleep, even though they're very tired, or they may find that they tend to jump at any tiny noise they hear. Bright lights might also be distracting and uncomfortable. These sorts of symptoms are best addressed with comfort measures.
Providing quiet and soft surroundings, where noises are kept to a minimum, might help people to stay comfortable as their bodies adjust.
Some people develop feelings of irritability or depression, and according to the U.S. National Library of Medicine, these symptoms might persist for weeks. Some people may benefit from antidepressant medications or anti-anxiety medications, if their symptoms are so severe that they feel unable to move forward with their day-to-day activities, but some people may find that they're able to adjust to the mental health challenges on their own. These people might benefit from spending time in nature, reading quietly or listening to soft music as their bodies heal. In time, the symptoms do tend to lighten and lift.
Ongoing Care
Detoxification is considered an introduction to the world of sobriety. While some people enter these programs because they have a deep desire to leave alcoholism behind, other people enter alcohol detox because:
A court orders them to do so
Medical treatments require sobriety
Families and friends pressure the person to get help
Employers make detox completion mandatory
These people may be committed to completing the detox process because they're required to do so, but they may secretly believe that they can control their alcoholism on their own, and they may plan to return to drinking just as soon as detox is over.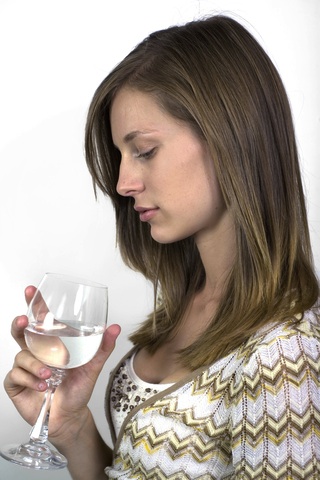 While detox programs tend to focus on the physical needs of the people in recovery, the mental health aspect is too important for most experts to ignore completely. Therapists might begin to work with people in detox, providing them with therapy techniques that can increase their motivation to move forward with sobriety. Some patients are asked to watch videos or read instructional books as they heal, so they can begin to learn more about the nature of alcoholism and the treatments they'll be asked to complete as therapy moves forward.
Studies suggest that people need to spend years in treatment in order to fully gain control of alcoholism. For example, a study in the journal Addiction found that women continued to benefit from attending Alcoholics Anonymous meetings eight years after their formal treatment programs had ended. Alcoholism isn't a condition that can be treated in just a few days or weeks.
It can take a lifetime of treatment and discipline in order to keep the condition under control. People in detox might be reminded of that fact over and over again, so they can become mentally prepared for the hard work that awaits them in the future.
When you're ready to fight back against alcoholism, we're here to help you. The Orchid provides world-class detoxification services, and we follow up that care with personalized treatment programs that can address hidden trauma and underlying mental health conditions that can contribute to addiction. Our therapists are ready and waiting to speak with you, and the call is free. Please contact us today.
Further Reading