Womens Social Network After Drug Rehab
Social connections are important for women in so many ways.  It's more than just having a friend to call or getting the girls together to do something.  A social network helps a woman to find her identity.  Who is she in the reflection of the women around her?  How do her social choices shape her actions, beliefs, feelings, and goals?  Women in dire circumstances can keep looking forward as long as they have support of their female friends, coworkers, and family members.  This is not to diminish support and connection with males by any means.  But without other women in the picture, the support from men is less effective and seems out of balance.
What Can Happen After Drug Rehab With Little Support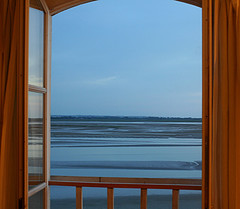 Drug rehab can seem like a cocoon compared to the real world.  That's not to say that drug rehab is some kind of easy vacation time.  However, the point of drug rehab is insulate an addict from the outside world for a short while.  They focus on fewer things, live a simpler life, set themselves in a good direction.  And then real life happens with all the noise, phone, interruption, stress that was there before.
A woman just coming out of drug rehab needs more than just good thoughts in the twelve step approach to get her through the transition.  She needs to know that she is a woman who matters.  She will seek her reflection in the women around her.  And if there are no positive women provide this vital role, she may go back to other less healthy social connections, to get a sense of herself.  Disconnection from healthy women is the last thing she needs after drug rehab.  There's no right or wrong type of group, mostly just what feels most comfortable.  The ages of the women in the group may also affect how well the group fits her needs.
How Women Can Make Connections After Drug Rehab
Bible study groups, young mom groups, reading groups at the library, volunteer organizations – these are just a few casual ways women can meet each other.  Healthy people already in a woman's life can also get the social connections going.  Local support groups, drug rehab centers, and even churches will have a good idea what is available in a woman's neighborhood.  Women getting out of drug rehab need to be sure they get some names to follow up with when they get home.
Life After Drug Rehab With Support
Drug rehab isn't easy, and life after rehab can be challenging.  But a woman doesn't have to be lonely as she navigates through her sober days.  With a healthy social network, she can get through the good times and the bad times of drug addiction recovery.