Women's Drug Rehab in Naples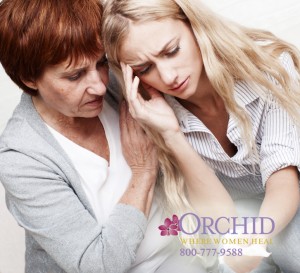 Drug Rehab for Women: Research May Show Benefits
Research has shown that, women tend to fare better than men in treatment. Although there is limited research on gender-specific treatment programs, what has been found suggests that women-specific treatment can be more effective than mixed-gender treatment. That's why women's drug rehab in Naples is of the utmost benefit.
Reasons You Should Go To Women's Drug Rehab in Naples
There are issues that only women face when it comes to getting treatment for their substance abuse and addiction. One thing that is known is that women become addicted more quickly than men do and so it is important for drug treatment programs to account for this likelihood. Also, drug rehab for women is beneficial because it devotes special attention to gender-specific issues like body image, life fulfillment, motherhood and eating disorders.
Child-care and other family-related issues are another important aspect that women's drug rehab in Naples specifically addresses in with treatment for women with drug abuse and addiction issues. The possibility that a woman may lose custody of her children to state welfare services may cause her to leave a rehabilitation center before her treatment is complete. There are highly-qualified staff members such as individually-assigned case managers who work with women in women's drug rehab in Naples so that these pressing issues are handled so that these women can focus on their recovery.
Women's drug rehab in Naples Offers Detox
 Withdrawal Syndrome
The main obstacle that keeps women from getting clean is the fear of withdrawal symptoms. Many women who are addicted to drugs and alcohol will continue their addictive behavior long after they want to quit, simply to avoid the detox process and painful symptoms that accompany the withdrawal, not knowing that there is women's drug rehab in Naples that can help. Some women even try to detox from their addictions at home, suffering through days of discomfort and violent withdrawal only to go back to abusing drugs and alcohol to relieve the pain. Going to a women's drug rehab in Naples that offers a detox program is the first step towards recovery.
Women's drug rehab in Naples Offers Inpatient Rehabilitation
After detox, comes the next phase of women's drug rehab in Naples, known as inpatient rehab, or simply 'rehab.' During the rehab phase of women's drug rehab in Naples, patients attend group meetings, group therapy, and individual therapy sessions. During these sessions, women learn about substance abuse and addiction as well as the tools to cope with life's stresses in a healthy, productive way rather than turning to the use of drugs and alcohol.
Orchid Recovery Center: Top-Rated Women's Drug Rehab in South Florida
The Orchid Recovery Center is a well-known and top-rated drug rehab for women in South Florida that treats the specific needs of women seeking rehab services. The Orchid Recovery Center is an alcohol and drug treatment center designed for the specific needs of women struggling with substance abuse, addiction and unresolved trauma. These specific needs are addressed in an environment designed to foster a holistic approach to healing and recovery for women's bodies, minds and spirits. The primary goal of the Orchid Recovery Center is to provide an opportunity for women to break the cycle of addiction so that they can enjoy healthy, happy and productive lives. If you or a loved one is struggling with substance abuse or addiction and is looking for women's drug rehab in Naples, please call 1-800-777-9588.