Why Women Use Cocaine
Cocaine is a truly dangerous drug.  So dangerous that many people consider it just a street drug, or sometime a drug that is used by daredevil celebrities.  However, women are using cocaine more, and for some surprising reasons.  A certain amount of addictions may begin because of genetic predisposition and family history, regardless of a person's current socio-economic status.  Money, social connections, or a good job doesn't necessarily prevent family problems, nor would it protect someone from an addiction if the right conditions appeared.  What else could cause a woman to choose such a risky drug?
Cocaine as Method for Weight Loss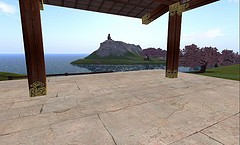 Some women are bound and determined to lose weight no matter what the cost.  When weight loss takes on unhealthy importance, a woman may turn to whatever they think will do the job.  Unbelievably, more and more women seem to be trying cocaine as a method of weight loss.  Clearly someone who would go to such great lengths to acheive some kind of unreasonable weight goal also has some serious emotional pain and problems with their body image. 
If women are willing to risk their health and very life to appear thinner, then cocaine is not such a surprising choice after all.  A casual dieter trying to lose ten pounds isn't going to try a scary dieting tactic like this.  A woman who is desperate for acceptance, or engulfed in self-loathing, or trying to please an unpleasable person in her life.  For them, dieting-at-all-costs may feel like the only solution.
Stress Contributor to Cocaine Addiction
It looks like stress has been revealed as a risk factor for cocaine addiction as well.  When it is chronic, intense stress can sometimes make people turn to unhealthy methods for relief.  People can become desperate for a moment of peace, a chance to forget about what is happening.  Or sometimes they collapse under the pressure and dip into a depression.  But most people don't think of a hard-core drug like cocaine as their first choice for stress relief.  So how could this happen? 
Middle Class Women Using Cocaine
A study about middle class women using cocaine showed that these women were introduced to cocaine as something "just for fun" by a friend.  But once the friend-related recreational use turned to addiction, the women developed more of an addictive lifestyle.  They found their own drug connections and hid their use, saying they had a "controlled habit."  This seems to highlight the dishonesty and disconnection from reality that forms when a person becomes addicted.  The study rightfully concluded there was a greater need to explore connections between cocaine use and power and control. 
Yes, this is just one study, and it seemed to produce more questions than answers.  But as Dr Karen Dodge has concluded, it seems that emotional pathways are affirmed as the inroad of an addiction for women.  A strong desire for power and control (reflecting an apparent lack in other emotional needs being met), perhaps an already underlying predisposition to addiction, other traumatic experiences in her life, tendency for risk taking and escapism, and a "friendly" introduction to the drug – all of this adds up to an unexpected profile of an woman addicted to cocaine.
Cocaine Rehab for Women
If you know a woman like this, or if you are this woman, now is the time to go to cocaine rehab.  Living the charade, the double life – this will only keep your addiction alive, not you.  The Orchid Recovery Center for Women is a place of hope and  a unique therapeutic approach to help women with addictions.