Staying Sober When Your Family Doesn't Understand
Your family may mean well, but a family that doesn't really understand addiction can do more harm than good.  Drug and alcohol addiction is so complex that many people don't grasp the whole picture right away.  Or, a family that can't understand it might be entrenched in their own addictions and mental health issues.  It just may be too much for a family to take in or comprehend.
Trying To Help With Family Member's Drug Addiction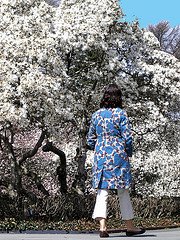 A misguided family might try to corner a person into going to drug rehab.  The family might think that a person with addiction just needs to learn better self control, not abstinence.  The family might think they are being helpful by bailing out their addicted family member one more time.  The family might think if they just pushed the addicted person into some different situations, he or she would just "get over" their problem.
Perhaps well-meaning, but ultimately off base.  Getting a person to go to drug rehab isn't about trapping them or cornering them.  They must be made to see what's going on, then invited to try the drug rehab option.  Not all will go, no matter what.  It's not about being a "weak person" with little self control.  It's about having a very unhealthy way of dealing with life that has bloomed into a life-threatening problem.
While making social changes is an important part of recovery, the problems inside a person go with them no matter where they are.  Just being in a different place doesn't address the deeper personal problems.  And there is rarely a person who can just "get over" an addiction.  If this really worked for a lot of people, alcohol rehab and drug addiction programs probably wouldn't exist.
Some Solutions Can Let Drug Addiction Get Worse Not Better
Directly resisting an addiction will only entrench a person in it more.  Hiding a person's drug or alcohol stash will only make that person infuriated and dedicated to replacing it.  Plus, it might make the addicted person less likely to keep up communication.  This is just attacking a symptom, not the underlying source of the addiction.  He or she needs their addiction like they need a security blanket, and ripping it from them doesn't dimish their need for security.
It can seem like you did something helpful, but it is often a temporary and hollow victory.  This can be worse than doing nothing in some cases – it's a delicate balance.  But if the addicted person still has contact with their family, they might someday feel like they can reach out when they are ready for drug treatment.
You Can Support When Family Member is Ready For Drug Treatment
If you know or suspect that a family member has an addiction and might need drug treatment, educate yourself on the subject.  It's so important to know what will really be helpful in a situation like this.  Encouragement, solid information, and honesty are the best tools to help someone you love with a drug or alcohol addiction.