Oakland As Pitcher Suspended for Drug Use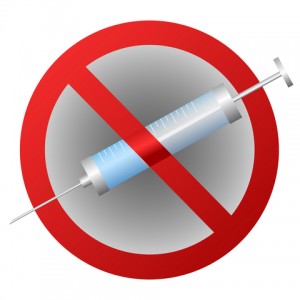 When Bartolo Colon, a starting pitcher for the Oakland As, tested positive for synthetic testosterone, he was reprimanded soundly with a 50-game suspension for the offense. It's the same punishment given to SF Giants outfielder Melky Cabrera for the same issue, a standard response to a first-time offense, according to the Joint Drug Prevention and Treatment Program (PDF) guidelines for Major League Baseball – but it's still a tough time for Bay Area baseball.
The fifth Major League Baseball player to be suspended this year for using illicit substances, Colon released a state to the public: "I apologize to the fans, to my teammates and to the Oakland A's. I accept responsibility for my actions and I will serve my suspension."
The Oakland Athletics team also officially responded to the incident by saying: "The Oakland Athletics are disappointed to learn of today's suspension of pitcher Bartolo Colon. The organization fully supports Major League Baseball's Joint Drug Prevention and Treatment Program and its efforts to eliminate performance-enhancing substances from our game. Per the Basic Agreement, the A's will have no further comment."
Baseball, Role Models, and Drug Abuse
Many are concerned about the implications for children when professional athletes are implicated for drug abuse. Children idolize the players on their favorite teams and the use and abuse of different substances may make kids feel as if the player is advocating for their use – even if he is apologetic about it later. To kids who aspire to be great athletes and play professionally, they may also get the message that drug use is almost necessary to be included among the best of the best.
Helping Your Child Deal with the Choices of Role Models
Professional athletes aren't the only ones making headlines for their drug abuse and addiction issues. Musicians, actors, and even politicians are often caught making bad choices under the influence or exposed in a scandal that reveals them to be chronically addicted to drugs. It's not easy to help your child understand what all this means, but it is a learning opportunity – and a chance for you to express very clearly your views on alcohol and drugs and all the dangers they can bring.
Parents as Role Models
For mothers in recovery or living with an active addiction, one of the biggest fears is that their child will follow in their footsteps rather than choose healthful, sober living. Though you can't change the past, you can make the future a positive place for your child. If you haven't yet gotten the help you need, call us at The Orchid today.