Managing Bipolar Disorder Without Abusing Drugs
Drug or alcohol addiction is a common partner with bipolar disorder.  The mood swings are horrendous, and drugs or alcohol can temporarily bring things back to the middle.  But it doesn't take long before drugs and alcohol can turn on a person.  A person just trying to survive with their bipolar disorder can end up needing drug treatment.
Bipolar And Drugs Common Partners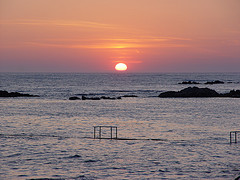 It's no surprise that nearly 60% of people with bipolar disorder also abuse drugs or alcohol.  Bipolar is a serious mental illness that causes disruption in sleep, energy, judgment, impulse control, and behavior.  People with bipolar disorder are also a higher risk for suicide.  A person can only take so much of the roller coaster before they'll do anything to get off.
When the person is in a manic phase, life is fast and extremely exciting.  However, irritability and stress can make this phase unbearable.  When he or she has had enough of their manic phase, alcohol and other depressant drugs can help bring them down.  During the depressive phase, the person may choose something like cocaine or meth to make them more energetic.
Managing Bipolar In Healthy Ways
Bipolar disorder can be managed without abusing drugs or alcohol.  The most important place to start is with a physician.  Be sure you get a proper and clear diagnosis of bipolar disorder before you take any medication.  If a person with bipolar disorder has been misdiagnosed as having major depressive disorder, the use of traditional antidepressants can spike a manic phase.
The best treatment for bipolar disorder is a combination of psychotropic medication and mental health counseling.  Although a person may find some relief with just medication or counseling, research has consistently shown best results when both are combined.  It is so important to keep up regular medical appointments with a bipolar disorder.  Medication may need to be monitored or changed depending on how well they are managing a person symptoms.
Bipolar Treatment Includes Healthy Routines and Coping Skills
Because bipolar disorder disrupts a person's body and energy, a person with bipolar disorder needs to develop healthy consistent routines.  This includes regular exercise, regular healthy meals, a good sleep regimen, and even something holistic like meditation or yoga.
For times when a person's symptoms breaks through their medication, it's important to have a collection of good coping skills.  A person needs to know how to manage their manic symptoms and their depressive symptoms.  Even when a person is following a good treatment plan, it's normal to occasionally have symptom relapse.  Occasionally, a person with challenging symptoms can find relief with electroconvulsive therapy.
Start Specialized Drug Rehab To Begin More Stable Life With Bipolar
Untreated bipolar disorder can feel at the wrecking ball swinging through a person's life.  If they abuse drugs or alcohol to manage it, they may develop an addiction and need drug rehab.  But if a person can get a good diagnosis before they resort to self-medicating with drugs, good bipolar treatment offers hope for a stable life.