Heroin Rehab: What Women Need to Succeed
Willingness, honesty and open mindedness are the considered the essential tools necessary to succeed in any recovery program by most in the 12 step community. For women entering heroin addiction treatment, this holds true. But what exactly do these three things mean and what does it look like in action when a heroin addict takes those first strong steps into a new life without heroin addiction?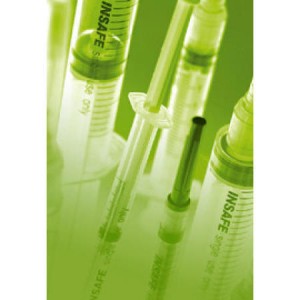 Heroin Rehab and Women: Willingness
Obviously, if you are over the age of 18, no one can drag you kicking and screaming into a heroin rehab program. You have to agree. You have to be willing to walk through the doors, sign the papers, and prepare for a new way of doing things. It may sound simplistic but that is exactly what heroin addiction treatment is made of: a series of simple steps in the right direction. These simple steps and decisions never stop and the first one is the willingness to conceive that there is hope for you outside of heroin.
Heroin Rehab and Women: Honesty
Honesty is an interesting characteristic of successful heroin addiction treatment for women. Most people define honesty as the simple act of not lying, but honesty in recovery means also being honest with yourself. There are lies that everyone tells themselves to help them make dealing with certain things easier. Most heroin addicts, for example, may downplay the level of their heroin addiction for years in order to make it easier for them to continue living the way they do. Even with the willingness to enter heroin rehab, they may not fully be honest with themselves about the extent of their heroin addiction. For a real shot at success in heroin rehab, it's very important that women are not only honest with their therapists, their counselors and their doctors but with themselves and each other as well.
Heroin Rehab and Women: Open Mindedness
This is arguably one of the most difficult of the three characteristics of a successfully heroin rehab stay. Willingness will get you through the door and you have to make the decision to be honest every time you open your mouth but open mindedness, that is what happens inside your head where no one else is there to hold you accountable. Are you open to hearing what your counselors have to share? Are you open to trying out the new coping skills in your everyday interactions and thought processes? Are you open to putting in the work it will take to learn how to live a life without heroin addiction? Are you open to the possibilities that will come your way as come across new ideas, new people, new opportunities?
No matter how wonderful the idea or opportunity or person that crosses your path, if you don't have an open mind, it won't benefit you in the slightest.
If you think you have the willingness, honesty and open mindedness necessary to succeed in heroin rehab, contact The Orchid for more information today.