Discovery of Brain Cells Involved in Blackouts Due to Alcohol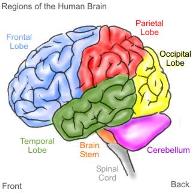 Blackouts occur when someone intoxicated engages in conversations, dancing, cooking and frighteningly driving a car, but later on has no memory of the events. These periods of blackout may encompass a couple of minutes or many hours of time. Scientists have never understood the biological process behind alcohol-induced blackouts. However, in one of the latest volumes of The Journal of Neuroscience, the physiology that triggers amnesia from alcohol is uncovered.
Findings Challenge The Concept of Brain Cell Death From Binge Drinking
Neuroscientists at the Washington University School of Medicine in St. Louis have discovered evidence that challenges previous held beliefs about alcohol's affects on the brain. These researchers exposed brain cells of rats to both moderate and excessive amounts of alcohol. In the group with moderate exposure to alcohol there was no memory loss. However, in the group of cells with excessive alcohol, the process of memory formation was disrupted.
The research demonstrated that, in direct opposition to previously held scientific thought, excessive drinking does not automatically kill brain cells. Instead an extreme amount of alcohol competes with receptors in the brain that then produce steroids which stop the formation of new memories.
These neural receptors when exposed to alcohol have seemingly erratic behavior, with some becoming blocked while others are activated. Instead of cell death, alcohol causes a scrambling of neural activity that temporarily disables the complicated system of memory formation. This idea that alcohol is not damaging brain cells, just temporarily changing how they function, is cutting edge information.
What About Blackout From Other Substances?
Any stress on cells in the hippocampus of the brain can stop the ability to create memories. This is why drugs also have the possibility of causing blackouts. The combination of drugs and alcohol put an individual at a much higher risk to have a blackout than either substance taken on its own.
In addition, the researcher found that if steroids were blocked from being produced then the ability to form memory was protected. They found that 5-alpha-reductase inhibitors, which are used for enlarged prostate glands, were able to keep memory production functioning in the presence of excess alcohol. Now the scientists are looking towards studying these prescription medications to safeguard the formation of memory in the brain.
If you or someone you know has blackouts frequently or is having other consistent problems from either alcohol or drugs, help is a phone call away. We can answer any questions you may have related to treatment at The Orchid. Don't spend one more day wondering what to do. Pick up the phone and let someone with experience show you the way.