Dealing Drugs to Pay Off Debt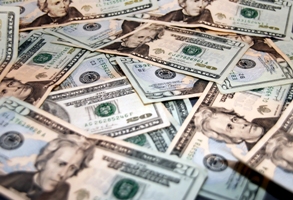 It's not a revelation: drugs are expensive and addicts who use them daily and multiple times a day often build up a huge debt – and quickly. When the debt is owed to a drug dealer, not paying it back or filing for bankruptcy is, of course, not an option. So how do many addicts deal with the problem of debt? They deal drugs.
Dealing Pays for Drugs
When withdrawal symptoms hit but there's no money to pay for more drugs, many addicts get desperate. Many turn to their dealers and ask for a "loan" until they can get the money. Dealers aren't stupid: they know that money isn't easy to come by for non-working addicts and that when they come into some money, they're likely going to buy more drugs not pay for ones they've already used.
So many strike a deal. Addicts agree to sell drugs for their dealer and the dealer agrees to take off part of the debt and continue to supply them with drugs in return.
Why It Doesn't Work
Unfortunately, though this sounds like a basic business agreement, it rarely works out well for the addict. Few living with an active addiction can withstand the temptation of a large supply of their drug of choice. Most will chip at it until it's gone, selling little if any. Others will stay high and not sell what they have then try and avoid the dealer until they can come up with another way to pay him. It's a recipe for disaster and many people find themselves on the losing end of the deal.
Getting Out of Debt and Fighting Addiction
It can be even harder to accept drug addiction treatment when you have an outstanding debt to a drug dealer. The safety of family and friends may be a concern in some cases, and in others, personal safety may be an issue.
Bottom line, there is nothing important enough to keep you from getting the treatment you need to heal. Find another way to pay your debts if you have to, but if you continue to live a life of active addiction, you may not be alive long enough to "work" it off or you could end up getting arrested and losing your freedom instead. If you're living with a drug dependence and you're unable to get out from under it, contact us today to learn how we can help you heal.