6 Little White Lies That Could Lead to Big Trouble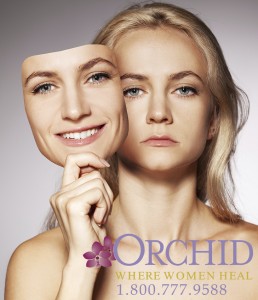 David L. Smith, Ph.D., associate professor of philosophy at the University of New England, in Biddeford, Maine explains that telling white lies is "a very natural human trait. It lets you manipulate the way you want to be seen by others." But, just like with everything else, lying – even telling little white lies – has its consequences. We, as addicts, need to avoid lying even when it seems insignificant because of the potential fallout because, in the long-run, being in the habit of lying can take a heavy toll. Here are 6 little white lies that could lead to big trouble.
#1. The "sorry I'm late but there was traffic" white lie
This type of lying is done to save face and is a form of self-preservation. And while it makes sense that you'd want to protect yourself with the boss, for example, you might start thinking that you have permission to be irresponsible, in general. On top of that, there's the whole keeping track of what you told to whom that becomes tedious and reminiscent of your active addiction – where you were constantly lying and constantly trying to keep up with those lies. This type of white lie telling can keep you from forming deep, meaningful connections with others.
#2. The "so-and-so didn't give me your message" or "so-and-so made me late" white lie
This is lying in order to shift blame and people do this "to effectively give away power and control," says Smith. "When done habitually, this can diminish a person's ability to deal with life's bigger problems." In recovery, we have to be willing to be responsible. Otherwise, we'll just fall right back into bad habits, such as blaming others for our problems, which leads to resentments, which leads to relapse.
#3. The "I'm sorry I missed your birthday dinner but I wasn't feeling well" white lie
This is an example e of a white lie that's told to avoid confrontation. Avoiding confrontation too often can eventually damage relationships. Smith says that it's important to remember that "closeness is not always pleasant," and that relationships all "have highs and lows." Trying to avoid the "lows" by lying can have an "overall deadening effect on these connections."
#4. The "I can't come in to work today, I must have caught that bug that's going around" white lie
This is an example of lying to get your way and is done purely for personal gain. You called out of work even though you weren't sick because, well, you just felt like it. "When getting what a person wants drives his every word and action, he will not earn people's trust or love," says Joseph S. Weiner, chief of consultation psychiatry at North Shore University Hospital, in Manhasset, New York.
#5. The "that dress looks really good on you" white lie
Lying to be nice can be considered the kind thing to do in some instances but when you're constantly lying to be nice, it can make your interactions with people inauthentic. This can cause others to mistrust you and think you're fake.
#6. The "eating sweets on the weekend doesn't count as breaking my diet" white lie
This type of little white lie could definitely lead to big trouble for sure. When you lie to make yourself feel better, it's because you feel like you need to reassure yourself. But this is pure self-deception that can lead you back down the slippery slope of active addiction.
If you or someone you love is struggling with substance abuse or addiction, please call toll-free 1-800-777-9588.