Health Concerns of Ambien Abuse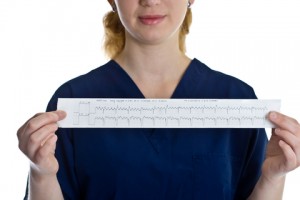 Ambien, also sold as zolpidem, is a medication prescribed to those who have a hard time falling asleep, and it is the most commonly prescribed sleep aid medication on the market. The treatment goal is to help the patient get regular, restful sleep each night for seven to eight hours at least, but too often, Ambien addiction is the ultimate result of its use.
Classified as a sedative hypnotic, there are numerous acute and chronic side effects connected to its use. Among the most concerning are the health concerns related to long-term use of the drug, including serious withdrawal symptoms, the development of addiction, and early death and/or cancer diagnosis. However, there are also a number of acute health issues that have been reported by users of the drug, including driving, eating, or having conversations while under the influence of Ambien that the patient does not remember the next day as well as rebound insomnia when they attempt to stop taking the medication.
Additionally, when patients abuse Ambien, they risk a number of medical issues. Everything from liver and kidney damage to accident under the influence are a risk with almost every use. When the pills are mixed with alcohol – even in small amounts – these risks increase exponentially.
If you are concerned about the effect of Ambien abuse on your loved one, contact us at The Orchid today and speak with a counselor who can address their issues and discuss their options in addiction treatment.
Ambien
What Is Ambien Abuse?
How does someone abuse Ambien if they are given a prescription for the medication from their doctor? Is it really considered "abuse" if someone borrows one or two pills from a patient with an active prescription in order to aid in getting a good night's sleep? There are a number of different actions that are termed Ambien abuse, and they include:
Taking the pill in combination with alcohol or other drugs of any kind – even in small amounts
Crushing the pill to take it by snorting the medication or dissolving it to inject it
Taking a higher dose than prescribed
Taking it more often than prescribed
Taking Ambien for any reason without a legitimate prescription from a doctor
Additionally, anyone who has a prescription for Ambien from more than one doctor or seeks extra prescriptions for Ambien from any source is abusing Ambien as well.
Odd Side Effects
Many report that the use of Ambien – even when taken exactly as prescribed by their doctor – can result in a number of odd side effects. These can include any or all of the following:
Insomnia
Sleepwalking
Performing activities while under the influence
Headaches that are only relieved by another dose of Ambien
Erratic behavior
In many cases, it's the side effects that make patients realize that they need to stop taking the medication. However, attempted detox can often result in withdrawal symptoms that are amplified versions of the side effects. The best option? A medically supervised detox followed by intensive psychotherapeutic treatment that includes, among other things, the opportunity to learn how to fall asleep naturally.
Activities Performed While Under the Influence
The anecdotal evidence of bizarre behavior while under the influence of Ambien is disturbing. Patients have reported being told by friends, family members, and even law enforcement that they performed certain activities while under the influence of Ambien. Patients report, however, that they have no memory of performing these actions. According to WebMD, some reported behaviors under the influence of Ambien:
Preparing a full meal
Eating a meal
Driving a car (e.g., "sleep driving")
Making phone calls
Having sex
Leaving the house to go for a walk
Shopping
Even though patients have no recollection of performing these activities while under the influence of Ambien, they still must suffer the consequences. Many have problems in their relationships, drugged driving and other arrests, and medical issues as a result.
Premature Death
The LA Times reports that an estimated 6 to 10 percent of patients prescribed drugs like Ambien are more likely to be diagnosed with cancer or to die prematurely as compared to those who do not use sleep aid medications. It's a problem for those who abuse the drug in high doses and for those who use the drug at low doses as well. A prescription for between one and 18 Ambien pills per year was all that was needed to more than triple the rates of premature death. When the number of pills per year was increased to 132 or more, the rate of early death was five times higher than the general public.
Millions of Americans are prescribed Ambien every year, and researchers believe that sleep aid drugs may have been responsible for between 320,000 and 507,000 deaths in 2010 alone. In fact, 66 million prescriptions were filled for medications that are marketed for sleep aid during 2010 – despite the fact that there is little evidence that these drugs actually contribute to a good night's sleep.
What Is the Connection Between Ambien and Early Death?
The study did not indicate whether the sleeping pills were a cause of early death or if there was simply a connection between the two issues. It could be that patients who are at higher risk of developing cancer or dying early are simply more likely to seek sleep aid medications.
Additionally, the increased risk of cancer among patients taking Ambien and other sleep aids was moderate but statistically significant. In the study, participants who were taking sleep medication were 35 percent more likely than the control group to be diagnosed with cancer during the study. In fact, it was a better indicator of cancer diagnosis than whether or not the patient smoked cigarettes, a habit notorious for its direct causal link to the develop of cancers of the nose, mouth, throat, esophagus and lungs.
Ambien Addiction
Another huge health concern when Ambien abuse is an issue is the development of Ambien addiction. Characterized by a physical dependence upon the drug in addition to psychological cravings for the medication, Ambien addicts believe that they need the drug in order to function and that without it they will be unable to sleep, avoid extreme anxiety, or do well the next day. Should they attempt to cut their dose or go without the drug for any period, they may be plagued by cravings for the medication as well as experience heightened anxiety and stress.
Once Ambien addiction takes hold, it can result in a number of different health concerns, including:
Medical issues like kidney damage and liver failure, withdrawal symptoms during detox, and more
Mental health issues that include feeling disconnected from one's body or surroundings, depression, anxiety and more
Together, the combined issues can make Ambien addiction an overwhelmingly difficult experience.
Withdrawal Symptoms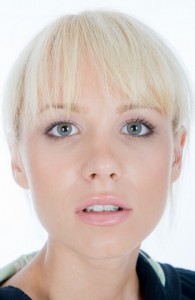 Developing a tolerance to Ambien is the first sign of a physical dependence upon the drug that can result even without a full-blown addiction, which requires a psychological dependence as well. Withdrawal symptoms can occur when the patient misses a dose or attempts to stop taking the medication altogether. Depending upon the amount of Ambien that the patient is taking at the time he or she attempts to quit, withdrawal symptoms can include any or all of the following:
Headaches
Muscle and bone pain
Irritability
Shaking
Sweating profusely
Night terrors
Anxiety
Rebound insomnia
Many report that the mental and emotional issues are even more difficult to deal with than the physical effects of withdrawal symptoms associated with detox. The sleep issues alone are described as debilitating by patients in recovery. Unfortunately, those who attempt to stop using Ambien at home alone are often unable to avoid relapse, because they know that taking a pill is all they need to do to make the symptoms go away and perhaps even get some sleep.
Worth the Risk?
Despite the fact that there are numerous studies to support the fact that Ambien use and abuse can be exceedingly dangerous, and there are few studies to back the medication as being effective in treating issues of disrupted sleep patterns, many patients still continue to take the drug. Often, dependence issues and withdrawal symptoms make it hard to break away. Many patients report that they want more than anything to stop taking the medication but don't know how to handle the debilitating withdrawal symptoms that often occur when they attempt to do so.
What Does Ambien Abuse and Addiction Rehab Entail?
A number of treatment options and services are recommended for those who struggle with Ambien abuse and addiction. Because an inability to fall asleep and stay asleep is often at the heart of the problem, a primary focus should be on achieving optimum physical and mental wellness in order to tire the body out efficiently and slow the mind so sleep is possible naturally. Therapies with this goal in mind may include:
Massage
Nutritional counseling
Personal training and gentle exercise
Spiritual and mental peace are important in order to attain a regular and restful sleep cycle, but many patients struggle with underlying anxiety issues and/or co-occurring drug abuse or alcohol abuse issues as well. These can be addressed through treatment options that include:
Personal therapy
Group therapy sessions
Holistic and alternative treatments
Relapse prevention
Family therapy and counseling
Long-term aftercare services and support
The goal is to identify the areas of stress and/or trauma that are creating a hardship for each individual patient. This can sometimes mean including other family members in treatment when it is appropriate. It can also mean deep psychotherapeutic work to address childhood trauma, sexual abuse, domestic violence and other issues.
It may be determined through the course of therapy that a co-occurring mental health issue, like phobias, anxiety disorder, panic attacks, post-traumatic stress disorder (PTSD) and other issues, is a part of the problem. When this is the case, it is important that these issues are treated simultaneously to the issue of Ambien addiction in order to help increase the chances of avoiding relapse.
Ambien Abuse and Addiction Treatment Can Change Your Life Today
If you or someone you care about is ready to take the first step toward a life without drugs of any kind, including sleep aid medications, all you have to do is dial the phone number listed above. Our counselors here at The Orchid are available to discuss your needs in treatment and help you start down the path to a life of balance and peace. Call now to get the answers to your questions or to begin the enrollment process. It starts with a single phone call. Contact us today.