Adderall Addiction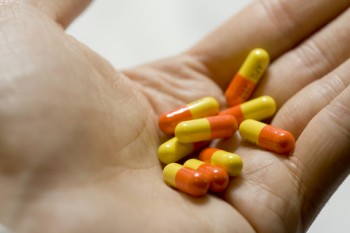 In a study of the recreational use of the prescription medication Adderall on college campuses, one student responded with this striking sentence: "Adderall is definitely not a drug." According to students like this, since the drug is provided through a doctor's office, and it can provide people with real benefits as they move through their day-to-day struggles, it shouldn't be lumped in with dangerous drugs of addiction, such as heroin or cocaine. It's a tidy justification that might allow these students to keep using Adderall, but unfortunately, it's also untrue. If these students really knew what was in Adderall, and how common addictions to the drug really are, they would likely change their statements. In fact, they might be the first to acknowledge that Adderall is most certainly a drug, and it's just as dangerous as other illicit drugs on the market today.
Adderall Ingredients
Adderall was developed to help soothe the symptoms of attention deficit hyperactivity disorder (ADHD). For people who have this condition, the drug can be incredibly helpful, allowing them to pay attention at work or at school, to listen to others who are speaking, and to complete a task once it's been started. It's been called a revolutionary drug in the treatment of a disease that can be incredibly disabling. One ingredient within Adderall, however, might be troubling to people who dislike street drugs: amphetamine. This drug is quite similar to methamphetamine, a street drug associated with brain changes, severe health problems and rampant addictions that have been sweeping all across the globe. People who might never touch meth, because they find the drug distasteful, are taking in a very similar drug when they take in Adderall.
Adderall was never designed for use in people who did not have ADHD. However, many people are taking the drug for recreational purposes. For example, Time reports that about 7 percent of US university students have taken stimulants like Adderall at least once. Researchers aren't really sure of the consequences of taking this powerful drug into an otherwise healthy body. People who do so might be performing their own experiments, with dangerous results. Over time, they might develop brain changes once seen only in recreational meth users, and they might develop deep and lasting addictions to Adderall.
Women and Adderall
According to an article published by ABC News, prescriptions for Adderall for women between the ages of 26 and 39 rose 750 percent between the years of 2002 and 2010. While it's quite possible that some of these women had ADHD and the drug helped them to deal with this health concern, it's also quite possible that some women are using the drug to simply help them get through the day. Modern women are asked to tackle so many disparate goals at once, attempting to:
Goals of Modern Women
Raise children
Hold down fulltime employment
Care for pets
Keep the home clean
Manage the household budget
Cook meals
Care for aging family members
For some women, there simply isn't enough time in a standard day to handle all of these tasks, and handle them well. They can't be everything to everyone, without accessing drugs. For these women, stealing Adderall from their children seems like a reasonable way to help them attack all of their goals. The drug helps them to feel calm, focused and in control. In order to access more of the drug, they simply call the child's doctor and claim the drugs were stolen or lost. With just a few calls, the entire addiction issue can be quickly and efficiently handled.
Other women might turn to Adderall because the drug allows them to lose weight. Amphetamine in Adderall increases a sensation of pleasure, but it also reduces sensations of hunger. People who take meth become skeletally thin as a result. Adderall contains a much smaller dose of active ingredients, when compared to a dose a street user might take of crystal meth, so those on Adderall might simply slim down rather than melt away. For women living in a culture where thinness is equated with goodness, Adderall might seem like the silver bullet that could help them destroy fat for good.
Obtaining Adderall
In order to obtain Adderall legally, people need to visit their doctors and provide adequate answers to a screening test for ADHD.
Questions might include:
How many jobs have you held?
How well did you perform in school?
Do you save money?
Can you concentrate during a lecture or a concert?
Have you maintained hobbies for a long period of time?
While there are no "right" and "wrong" answers to these questions, responses that hint at underlying impulsivity or distraction might hint at ADHD, and might allow the person to obtain a prescription for Adderall. There are literally scores of websites that can coach people who need to pass these tests, and it's likely that addicted people study these sites and fool their doctors as a result.
But those who can't get the prescription from their doctors can still obtain the drug via other methods. Often, they can find other people who abuse the drug and score a few tablets for free. Those who can't might quickly and easily buy the drugs from dealers. For example, New York Magazine ran a feature detailing the habits of an Adderall dealer who used Craigslist to find buyers, and who sold the pills for about $10 each. Since so many people are taking the drug, it's relatively easy to find.
Getting Better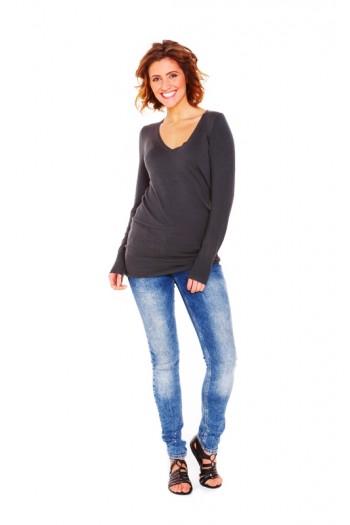 There is no magic bullet that can cure an addiction to Adderall. In fact, it takes a significant amount of hard work for people to come to terms with how they became addicted to the drug, and what they'll need to do in order to recover. But, with this work, people can begin to learn how to deal with stress, keep weight down and manage the hassles of daily life without turning to drugs. Their emotions, and their creativity, won't be muffled by drug use, and they'll be able to look friends and family members in the eye, without worrying they'll be caught for their illegal drug use. In the end, it could be the start of an amazing new life.
At The Orchid, we believe that women heal best when they're provided with a warm, safe and caring environment. We've worked hard to develop those surroundings in our Florida facility, and we customize our care to meet the needs of women struggling with all kinds of addictions. We provide standard treatments, including cognitive behavioral therapy, but we also encourage our clients to share their stories and learn from one another. Through building relationships like this, women can teach one another and grow stronger while feeling a sense of belonging and community. The Orchid might be unlike any other addiction facility you've seen before, and we'd love to talk with you about it. Please call us to find out more.