New Dosages for Buprenorphine Approved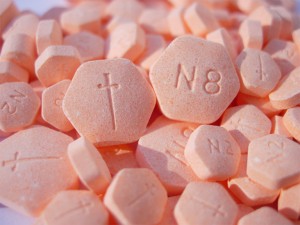 Buprenorphine is the latest drug to be approved for the treatment of opiate addiction – and the only drug FDA-approved for no other medical purpose. It is also unique because it can be prescribed by a qualified physician and taken by the patient at home, unlike methadone and other drugs that must be taken daily in the presence of medical professional. To increase the efficacy of this new treatment, Reckitt Benckiser Pharmaceuticals, Inc. has announced that they have received approval to market two new dosages of the medication: 4-milligram and 12-milligram versions.
The Purpose Behind the New Dosages
Though buprenorphine has been extremely effective in helping thousands of people to fight their dependence upon opioid prescription and heroin, there have been some fatal issues. There has been some problem with diversion and abuse of the drug, but there have also been a number of toddlers who have died due to accidental overdose when they came across their parents' prescriptions. The goal of the new, lower dose pills is to avoid tragic consequences if little ones find the prescription.
Protecting Small Children from Medications
While it's not just buprenorphine and methadone take-homes (both opiate "maintenance" medications) that need to be kept out of reach of children, these medications can be deadly in very small doses to small people. The hope is that the smaller-dose pills will cut down on the amount that a child may access at a given time and thus cut down on the tragic consequences of pediatric overdose.
When in recovery, protecting your child from your prescription is one of the many things that you are tasked with managing, and it can take work to develop your awareness and positive parenting skills. Here are some tips to help you keep all of your medications out of the hands of small children in your home:
Keep all medications in top shelves and cabinets well out of reach.
Never leave a bottle – even if actively in use or regularly used – on a counter or table.
Never have loose pills, or keep pills in pill boxes; keep everything in childproof containers.
Try not to take your medication in front of your child. It may look like candy to them and they may seek it out later.
Are You Considering Buprenorphine for Opiate Addiction Treatment?
Before you begin taking any substance for the treatment of addiction, talk to a physician. Never begin any detox program without the care and supervision of an addiction treatment specialist. If you are interested in a comprehensive drug rehab program, contact us at The Orchid and learn more about our female-centered addiction treatment options.