Are Infertility Rates Connected to Rates of Alcoholism and Mental Disorders?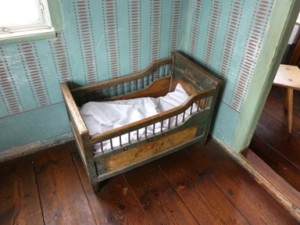 Infertility is an emotional rollercoaster for many women who find themselves faced with the inability to conceive a child. A new study conducted in Denmark and presented at the European Society of Human Reproduction and Embryology in Istanbul is showing the stress from this experience may cause additional mental health concerns. The Danish researchers found that women battling infertility had increased rates of alcoholism, addiction, and certain mental illnesses. The head researcher Dr. Birgitte Baldur-Felskov, a scientist at the Danish Cancer Society Research Centre, claimed the numbers are probably far greater than the study was actually able to find by saying, "This is only the tip of the iceberg. We were only able to analyze the risk of severe psychiatric disorders resulting in hospitalization."
Study Shows Infertile Women More Likely to Suffer Addiction and Mental Illness
The researchers examined the medical histories of 98,737 Danish women diagnosed with infertility at any point between 1973 and 2008. Just over half of the women in the study eventually gave birth after an average of over 12 years of trying. The research team found 5,000 of the subjects were hospitalized with a mental illness after receiving a diagnosis of infertility. The women who were able to conceive, but unable to maintain the pregnancy had a significantly higher rate of hospitalization than women that were able to give birth. Rates of alcoholism are also elevated in women struggling with infertility than in the general population.
Infertility Dropped Rates for Certain Diagnoses While Elevating Others
The results of the Danish research showed an 18 percent increase in mental illness for infertile women, however, did not demonstrate elevated risk across the board for mental health issues and addiction. In fact, the most common mental health diagnoses were not swayed by an infertile status such as:
Anxiety
Obsessive compulsive disorder
Adjustment disorder
Also, rates of depression surprisingly decreased by 10 percent among the infertile women.
On the other hand, an infertile diagnosis was associated with a greater risk of the following issues:
Alcoholism
Drug addiction
Eating disorders
Schizophrenia
Infertility was tied to a 103 percent increase in the danger of developing a substance abuse issue, while rates for both schizophrenia and eating disorders went up by nearly 50 percent.
The results from the European study were so astounding to some doctors in the UK that they are pushing for the diagnosis of infertility to be categorized as a disease. These physicians are advising government officials to raise the amount of money put towards IVF (In-vitro fertilization) treatments in order to help alleviate the emotional and physical ramifications of infertility.
Do you think funding for IVF should be increased if the Danish research results are replicated in future studies? Tell us your opinion below.