5 Most Inspiring Women of 2013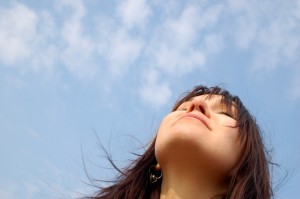 Whether the media did womankind justice this year is up for debate. Regardless of that, women killed it this year. Here are the top 5 most inspiring women of 2013, representing 5 different areas of culture.
5 Most Inspiring Women of 2013: Yoani Sanchez, Justice
Blogger Yoani Sanchez is known globally because of her blog Generation Y in which she talks about the realities of life in modern-day Cuba and makes no bones about her criticism of Raul and Fidel Castro. Generation Y is written in 20 different languages, reaching a vast many countries throughout the world but, few of her fellow Cubans are able to gain access to it. When travel restrictions were lifted on Cubans earlier this year, Sanchez toured 10 countries over the course of 80 days.
In November of 2009, President Obama, wrote that Sanchez's blog "provides the world a unique window into the realities of daily life in Cuba" and applauded her efforts to "empower fellow Cubans to express themselves through the use of technology."
5 Most Inspiring Women of 2013: Malala Yousafzai, Education
Malala Yousafzi is an activist for education rights and women's rights, especially in the Swat Valley, where the Taliban had at times banned girls from attending school. In early 2009, at the age of 11, Yousafzai wrote a blog under a pseudonym for the BBC describing life under Taliban rule, their attempts to take control of the valley, and her views on promoting education for girls. In October of last year, Yousafzai was shot in the head and neck in an assassination attempt by Taliban gunmen while returning home on a school bus.
Malala survived and has become a symbol of defiance and female empowerment. On July 12 of this year, Malala's 16th birthday, she gave a powerful speech at the U.N. calling for worldwide access to education.
5 Most Inspiring Women of 2013: Marin Alsop, Arts
A musical conductor, Marin Alsop had the honor of conducting the beginning of the largest annual event in the classical music calendar: the BBC Proms. Taking to the stage at London's prestigious Royal Albert Hall on September 7, Alsop became the first woman in the 118-year history of the Proms to preside over this highly-regarded event – an eight-week summer season of daily orchestral classical music concerts and other events that is held annually.
5 Most Inspiring Women of 2013: Alice Munro, Literature
Canada's Alice Munro won the 2013 Nobel Prize for Literature, making her the 13th woman in Nobel Prize history to win the literature award. Munro's work has been described as having revolutionized the architecture of short stories, especially in its tendency to move forward and backward in time and Munro has been called "master of the contemporary short story."
5 Most Inspiring Women of 2013: Angela Merkel, Politics
Angela Merkel is the first female chancellor of Germany, which means she is head of the German government – Chancellor is another term for Prime Minister. And September 22 marks the beginning of her third term as such. Upon completion of her third term, Merkel will become the longest-serving elected female head of government in history. Merkel has proven to be a popular leader with consistently strong approval ratings and is credited with managing the country to its lowest unemployment rate in 20 years.
If you or someone you love is struggling with substance abuse or addiction, please call toll-free 1-888-672-4435.
Sources:
http://edition.cnn.com/2013/12/30/business/seven-incredible-women-2013/#
http://www.huffingtonpost.com/