Women and Online Gambling Addiction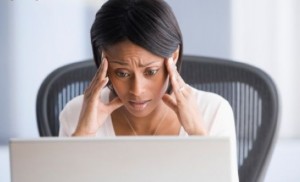 Instead of going out drinking, women are coming home from work and curling up with their laptop or tablet. Many are in demanding careers and are looking for an escape at the end of the day while remaining in control, which is why they are turning to online gambling rather than drinking or taking drugs. This way they can return to the real world and, at first, there are no side effects – only later do the problems really start when the habit sets in. Such as financial ruin.
Women and Online Gambling Addiction : Trend
Online gambling is becoming more attractive to women than drugs or alcohol, according to the UK's leading female addiction specialist, Liz Karter, who has warned that work stress is a major cause of gambling addiction for women who are frequently turning to online poker at home rather than winding down with a glass of wine.
Female gambling addiction is frequently misunderstood. Women seeking help for their online gambling addiction are just as likely to be professional as they are to be from lower income backgrounds.
Women struggling with online gambling addiction report they feel as if they have only been online for 20 minutes when in fact it runs into hours and hours. And this loss of control becomes apparent in the form of very real consequences. At its most extreme, online gambling addiction has caused women to lose huge sums of money, resort to stealing to feed their families, or lose their children.
Women and Online Gambling Addiction: Numbers
Experts say that more and more women are admitting to gambling problems in the wake of the explosion of online gambling. GamCare, the industry-funded organization, said it received more than 54,000 calls last year a number that is up almost 4,000 on the previous 12 months.
Half of all women callers to their helplines had problems with internet gambling compared to a third of men, up from 44% in 2011. The Gambling Commission regulator's latest survey in January also showed that 55% of women questioned admitted to having gambled in the previous month.
Women and Online Gambling Addiction: Recovery
More and more therapists are encountering issues with women and online gambling addiction. Those in recovery find it difficult to refrain from engaging in this addictive behavior because of all the alluring advertisements and reminders they report being bombarded with.
Historically, where men tend to play games like blackjack and poker, women have been more inclined to be machine players, like the traditional slots. The crossover to online gambling is a particular problem because now accessibility is so easy via smartphones or tablets.
 Women and Online Gambling Addiction: Marketing Tactics
The marketing tactics of major gambling operators are quite insidious and relentless. Some of these include underhanded tactics such as major gambling operators attempting to lure addicts back to their websites. Many women will contact the companies to ask to be banned from gambling, which they are. Then they receive an email a week or two later from a subsidiary website offering them free cash saying, 'We miss you.'
 If you or someone you love is struggling with an addiction please call 1-888-672-4435
Sources: