Women's Rehab in Boynton Beach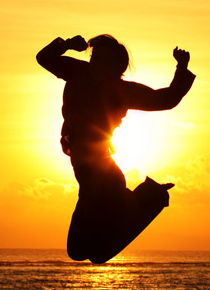 Research shows that women drink and use drugs for different reasons than men, get addicted differently, progress faster, recovery differently and relapse for different issues. Due to shame and stigma, women may be more likely to drink and/or use drugs when alone and hide it from others.
Women's Rehab in Boynton Beach: The First Step
A good women's rehab in Boynton Beach will offer detox services – which is really the first step to drug treatment and rehabilitation. Research shows that the main obstacle that keeps women from getting clean is the fear of withdrawal symptoms. Many women who are addicted to drugs and alcohol will continue their addictive behavior long after they want to quit, simply to avoid the detox process and painful withdrawal symptoms, which comprise a medical condition known as withdrawal syndrome, not knowing that there are programs for women's rehab in Boynton Beach that is equipped to treat them. Some women even try to detox from their addictions at home, suffering through days of discomfort and violent withdrawal only to go back to abusing drugs and alcohol in order to stop the pain. Going to a women's rehab in Boynton Beach is the first step towards recovery.
Women's Rehab in Boynton Beach: Inpatient Rehab
Once you have completed the detox process, you will spend the remaining time of your treatment at the actual inpatient rehab portion of your women's rehab in Boynton Beach. This portion of your treatment lasts for about 30 days. While in rehab, all of your needs will be provided for while you participate in individual and group therapy sessions to learn about yourself and your substance abuse and/or addiction issues.
Attending a full-term program is beneficial because addiction is known to be a chronic, progressive, relapsing disorder. Therefore, a short-term treatment is usually not the most effective. For many, a women's rehab in Boynton Beach that is long-term and that offers multiple interventions and regular monitoring is the best approach to recovery and long-term sobriety.
Women's Rehab in Boynton Beach and South Florida: The Orchid Recovery Center
Going to a women's rehab in Boynton Beach and the South Florida are is ideal for recovery and for being successful at sobriety because this region is saturated with recovery programs and networks that can support you in getting and staying clean and sober.
The Orchid Recovery Center is a women's rehab in nearby Lake Worth that offers top-notch drug treatment and therapies, utilizing both state-of-the-art and tried-and-true modalities. The Orchid Recovery Center is an alcohol and drug treatment center designed for the specific needs of women struggling with substance abuse, addiction and unresolved trauma. The Orchid's program heals lives by addressing the unique and specific needs of alcohol and drug dependent women.
The Orchid Recovery Center also offers programs of fitness therapy and nutritional counseling that maximize women's health and energy to heal. The first order of physical recovery is to provide the woman's body with the proper nutrients to strengthen and repair the damage that has been done from her substance abuse.
Orchid Recovery Center for women also provides detox services in the South Florida area. If you or a loved one is seeking a women's detox center in Florida, please call toll-free 1-888-672-4435.