Has Alcohol Abuse Turned Into an Alcohol Addiction for You?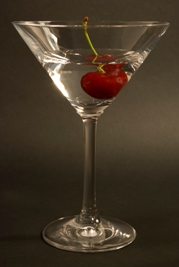 Both alcohol abuse and alcohol addiction are problems that make you lose out in life – money, friends, family, opportunities, hope, goals – but the good news is that both issues can be treated at an alcohol rehab. It helps to know whether you are dealing with alcohol abuse or alcohol addiction when seeking treatment; this is the best way to make sure that you choose an alcohol rehab center that offers the addiction treatment services that will best help you to heal.
What is Alcohol Abuse?
It is estimated that about 10 percent of women and 20 percent of men in the United States have an alcohol abuse problem. Is it a problem for you? Here are some facts that may help you determine whether or not your alcohol issues are abuse or addiction:
Alcohol abuse may be defined by periods of abstinence followed by periods of bingeing.
Alcohol abuse usually develops between the ages of 18 and 25.
The first instance of alcohol abuse generally happens during the teen years.
A dysfunctional relationship defines the periods of bingeing when alcohol abuse is an issue. For example, you may attempt to escape stress or drown extreme emotions at the bar or in a bottle rather than finding healthier outlets. When this happens regularly and you experience problems in your relationships, with the law, or at work as a result, then alcohol abuse is a problem.
What is Alcohol Addiction?
About 4 percent of women and 10 percent of men live with alcohol addiction, making it the third most common mental illness in the United States, affecting more than 14 million people. The number of bad effects on your life when alcohol addiction is a problem are almost limitless. Many will lose their homes, their livelihood, their families, their health – their day-to-day quality of life. Despite all these problems, alcoholics still devote the better part of their time to getting more alcohol, drinking heavily, and trying to stay drunk. Those living with an alcohol addiction will continue to drink despite all these problems.
Do You Need Alcohol Rehab Help?
If you recognized your own life in the above descriptions of alcohol abuse and alcohol addiction, and you cannot stop drinking for any lengthy period of time on your own, then alcohol rehab can help. Contact us today at The Orchid to learn more about our addiction treatment service options and get started on your own personal path to recovery.