Drug Addiction And Your Employees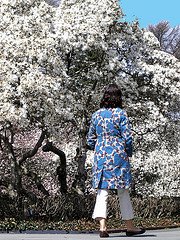 You're the boss at a small business and you think you've hired some pretty good people.  You know Michelle has gone through a few rough things recently –  divorce, losing her mother to cancer.  But she's always come to work, done her job, and been a good influence on others.  You've noticed some odd things about Michelle the last few months.  Recently, she asked for quite a bit of time off to take work on her alcohol treatment.  How do you handle all of this?
Alcoholics Often Keep Alcohol Issue To Themselves
First, it's great that Michelle came to you and said something.  Many people are afraid to say anything for fear of being fired or seen as damaged goods.  If a boss feels their employee is someone they'd like to keep around, a person starting alcohol rehab truly needs all the emotional support and understanding they can get.  Since you valued how Michelle had worked with you before these changes, you decided to make an arrangement with flexible hours and some leave so she could get back on her feet.
Symptoms of Alcoholism At Work
Over the last few months, a variety of problems raised your eyebrows.  Michelle was increasingly tardy, had difficulty focusing on tasks, and started taking extra long lunches where she came back almost looking sick.  She made frequent use of her sick days, especially on Monday morning.  Also, a couple of your long term clients called you directly because their accounts (Michelle's responsibility) weren't being updated like usual.   Michelle also appeared to avoid everyone more over time.  Everyone tried to chalk it up to dealing with her divorce and her mom's death, but your hunch said that something else might be going on.
Alcohol rehab doesn't have to mean a person automatically loses their job.  In fact, employment can help a recovering addict regain their sense of purpose and value in society.  So often, a person who's been through alcohol rehab or had alcohol related arrests feels like they have a scarlet letter across their chest.  They worry that they are undesirable as an employee before they even try to get hired.  When a recovering alcoholic can possibly keep their job through their treatment process, they might see a ray of hope in their life.
Get Informed About Helping An Alcoholic In Your Workplace
If you have concerns about alcoholism and your employees, get some training and information about alcoholism and alcohol rehab.  Learn the right and wrong ways to address your employees about this issue.  Get the facts and learn how you may be able to work with a valuable employee going through alcohol rehab.