Coffee Shown to Reduce Risk of Liver Cirrhosis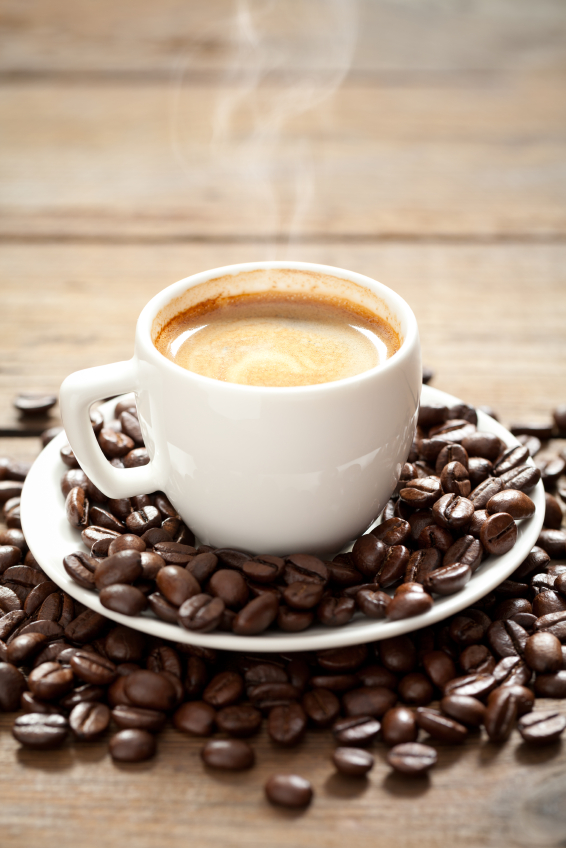 Nothing beats a cup of coffee in the morning. In fact, millions of Americans start their workday with a cup of Joe; however most of them are not drinking coffee to reduce the effects of excessive drinking. Yet, believe it or not, a new study claims that drinking at least two cups of coffee can reduce the effects alcohol has on the body and lower the risk for developing cirrhosis.
The findings, published in the journal Alimentary Pharmacology and Therapeutics, revealed that coffee drinking can reduce the risk of developing cirrhosis. Researchers analyzed nine previous studies that, in combination, included a total of 430,000 participants. Nearly 1,900 of those participants studied had cirrhosis of the liver.
In case you did not know, cirrhosis of the liver is when the liver begins to slowly malfunction, and healthy liver tissue is replaced with unhealthy scar tissue. Eventually, this scar tissue prevents the liver from functioning properly. The scar tissue actually prevents blood from flowing from the liver and processing nutrients, hormones, drugs, and naturally produced toxins. According to the National Institutes of Health, cirrhosis is the 12th leading cause of death by disease.
According to the research, compared to those who drink no coffee:
Those who drank one cup of coffee per day reduced their risk of developing cirrhosis by 22%
Those who drank two cups reduced their risk of developing cirrhosis by 43%
Those who drank three cups per day reduced their risk of developing cirrhosis by 57%
Those who drank four cups had a peak risk reduction of 65%
Researchers also found filtered coffee reduced the cirrhosis risk more than boiled coffee; however they are not quite sure the reason for this.
"Coffee is a complex mixture containing hundreds of chemical compounds, and it is unknown which of these is responsible for protecting the liver," said lead study author Dr. Oliver Kennedy of Southampton University.
Despite these results, Dr. Kennedy still advises against excessive coffee drinking because "cirrhosis is potentially fatal and there is no cure as such." Many medical professionals express concern that these finding could give people the impression that coffee can counterbalance the effects of an unhealthy lifestyle.
So, before you gulp down 3-4 cups of coffee a day, remember the best way to prevent an unhealthy body is by living a healthier lifestyle. Drinking alcohol excessively and counteracting that behavior with excessive coffee drinking is not the solution.
Furthermore, Samantha Heller, a senior clinical nutritionist at New York University Langone Medical Center, noted that
"Although coffee contains compounds that have antioxidant effects and anti-inflammatory properties, drinking a few cups of coffee a day cannot undo the systematic damage that is the result of being overweight or obese, sedentary, excessive alcohol consumption or drastically mitigate an unhealthy diet."
Still, a separate report published last April also concluded that coffee reduced the risk of liver cancer by 14%. The study analyzed 34 previous studies and was conducted by the London-based World Cancer Research Fund.
The reason coffee is helpful for this disease is still yet to be confirmed. Researchers noted that coffee and coffee extracts are shown to reduce the expression of genes involved in inflammation and that these effects are pronounced in the liver. More research needs to be conducted to fully understand the connection between coffee and reduced liver risk. Still, I will admit these positive results do make me feel a bit better about my love for coffee in the morns. Drink up!
Overall, coffee in moderation seems to have some health benefits. Remember, improving your lifestyle is the best way to prevent diseases and help you in the recovery process. Exercising, counseling and treatment can help you if you are struggling. Do not wait for health issues to occur before finally getting help. The time is now. If you or someone you love is struggling with substance abuse or addiction, please do not wait. Call toll-free 1-800-777-9588.
Author: Shernide Delva