Alcoholism Youd Rather Not Think About It
Alcoholics don't spend a lot of time thinking about what's really going on.  They put themselves in a state of denial and fogginess on purpose.  Thinking, planning, understanding, making change – all of these things take effort and put you at risk for getting hurt or disappointed.  Sadly, this also means that many family problems persist and flourish.  The opportunity to make things better is right there, but the alcoholic turns away from it.  Put yourself in the shoes of an alcoholic.  What important things are you not thinking about?
Ignoring Feelings About Family Conflict With Alcoholism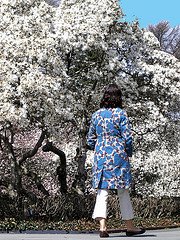 You have a really uncomfortable feeling when you get together with family.  Things used to be OK, but now you end up fighting with someone every time.  All you know is that they seem to hate you.  Just that feeling is enough to avoid going or drink up before you go.  All you want to do is make that sick feeling go away.
Unfortunately, that sick feeling is something that would probably provide a clue about your family relationships.  When you quickly ignore and cover that feeling, you purposely turn away useful information about getting along with your family.  Even if your family has done a lot to hurt you, these clues can tell you a lot about other relationships in your life.  You are likely to repeat similar mistakes with other people if you push away your uncomfortable feelings.
Alcoholism Makes You Less Effective Parent
Your kids are fighting with each other again.  Nothing ticks you off more than hearing them scream and hit each other.  Seems like it's every day now and no amount of punishment does anything.  Sometimes you ground them for a week, other times you just don't want to even deal with it.  Either way, you know a few drinks takes the edge off the noise.
If your kids are screaming and hitting each other, they need help.  Their growing brains and muscles don't always do the right thing.  They have trouble handling big feelings, they snap too quickly, and they do things that don't make sense.  With you being drunk or giving harsh punishments, your kids learn nothing about getting along.  They simply learn that they are in trouble a lot.  This is a pretty good recipe for more family trouble down the road.
Alcohol Treatment Teaches You To Face Feelings and Learn
Alcoholism is a serious problem, one that most likely needs alcohol treatment.  Being drunk most of the time makes you intolerable to uncomfortable but normal feelings.  These feelings are important clues about making things work better in your life.  If you can't understand these clues well, then alcohol treatment can help you learn.  Alcohol rehab counselors help you understand that you can face your feelings and still be OK.  When you face your feelings, you can learn from them.  That's one of the first steps of developing a healthy sober life.