When You Hurt Yourself With Drug Addiction
Some people are dealt a pretty rough hand in life.  This can happen early on or even in later years.  In desperate times, a person sometimes chooses to hurt themselves in various ways.  These include drug addiction and self injury.  Let's take a look at how these unhealthy coping methods are related.
Self Harm And Addiction Start From Deep Pain and Emptiness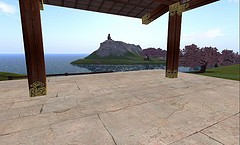 Drug addiction, especially in women, usually begins because of painful emotions.  The person needs to numb or distract themselves in order to get through each day.  Self injury, such as cutting or burning, can also be done to handle emotional pain.
A person may injure themselves because they are feeling too much, they are too emotionally numb (like with depression) and want to feel something, they need a release from stress or anxiety, or they need to express anger or hurt.
It may seem strange to think about how causing physical pain could possibly relieve emotional pain.  Like people with addictions, people who self harm often feel deep emptiness inside.  The cutting or drug use helps to distract them from facing the pain every day.  It gives them something to focus on, something to do about it.
Compulsion Also Connects Self Harm and Drug Addiction
Another way drug addiction is connected with self harm is the compulsive nature.  People who self harm often do their behaviors repetitively, and often despite any negative consequences.  Drug addiction often causes people to give up every positive aspect of their lives in order to get their  next hit.  They'd rather use the dangerous comfortable coping method than try something foreign like drug rehab.
In many cases, self harm is not a direct suicide attempt.  The person uses self harm to cope and get through tough times.  And even if much of their self harm behavior isn't medically serious, it can put them at higher risk for suicide than people who don't self arm.  Likewise, people everywhere understand that too much alcohol or drugs can kill a person.  Despite that understanding, people use them to cope.   And sometimes, people die from a drug overdose, car accident, or llness related to alcohol or drugs.
Drug Rehab Can Break Drug Addiction Self Harm Cycle
It's so important for a person with any sort of self harm patterns to get help.  Drug treatment can stop the cycle of self harm from drug addiction.  Professional drug rehab counselors teach addicts about many other ways to cope with feelings instead of using drugs.  When they are at risk for relapse, they don't have to use drugs as their only way out.