Alcohol Abuse and Romance Connected Says New Study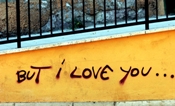 The person you date likely influences the movies you watch, the restaurants you go to, and – occasionally – the clothes you wear. But did you know it could also affect how much you drink and when? A new study from Dalhousie University in Halifax, Canada, says that is indeed the case.
For about a month, the study followed more than 200 unmarried, straight couples in their 20s who had been dating for at least three months and saw each other at least five days out of the week. They soon found that it was possible to predict one half of the couple's binge drinking behavior based on the binge drinking choices of the other half of the couple.
Gender Differences?
Previous, similar studies that followed married couples showed that men had more of an effect on the women, but in this study, gender didn't matter. In some cases, the women were more influential over their male partners and in others, the men were more influential over their female partners, according to researcher Aislin Mushquash.
Binge drinking in general is no longer a gender issue, either. Studies performed back in the 1980s revealed that there were five male binge drinkers for every one female binge drinker in the United States. By 2002, the numbers had changed considerably with 2.5 male binge drinkers for every female binge drinker, according to a study done by Shelly Greenfield.
Problems Associated With Increased Binge Drinking Among Women
Though binge drinking is problematic for everyone, it is even more dangerous for women to take up the habit. Typically, women's bodies don't process alcohol as quickly or as efficiently as men do, which is why binge drinking is defined as more than five drinks in a sitting for men but women need only drink four drinks at a time to earn the title. Women also become drunk more quickly by drinking less, are more prone to develop cirrhosis of the liver, have a more difficult time metabolizing alcohol, and are more likely to die in an alcohol-related accident, according to numerous different studies. They are also at an increased risk of being victim to an attack while under the influence.
Is Binge Drinking an Issue for You?
If you or someone you care about binge drinks regularly, don't underestimate the difficulties that can result. Women should seek treatment immediately, and here at The Orchid, we're here to help. Contact us today.