3 Signs We're Headed for a Truce in the War on Drugs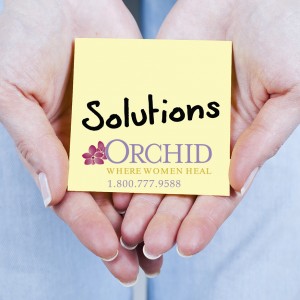 If you're following along with the latest trends in the news and other media, it's obvious that we're clearly moving in the right direction – a drug policy that is progressive and proactive that is decidedly more rational. Finally, it seems, we're allowing science, compassion, health and human rights to guide our hand. There are several major signs that there is a shift in full-swing; here are 3 signs we're headed for a truce in the 'War on Drugs.'
3 Signs We're Headed for a Truce in the War on Drugs: #1. More Americans See Need for Treatment, Not Jail Time
A recent poll reveals a major shift in the public's attitude toward illegal drugs in the United States.
Two-thirds of Americans feel that people with substance abuse and addiction issues need access to treatment, and not criminal prosecution that could lead to jail time. The Pew Research Center found that those surveyed supported less harsh punishment for non-violent offenders, especially marijuana users.
Of those polled, 67% said they supported treatment for drug users versus the 26% who said the government should continue their efforts with prosecution. Seven percent said they didn't know what to focus on.
"The public appears ready for a truce in the long-running war on drugs," Pew researchers wrote.
3 Signs We're Headed for a Truce in the War on Drugs: #2. Even Politicians Are Saying No to the 'War on Drugs'
…And they're winning. Politicians, whose status is quite influential when it comes to policy-making, are supporting the decriminalization of marijuana, in a clear sign that the stance on the war on drugs in the political arena is changing.
Here are some examples:
The trend to take a hard stance on drugs began to wane in 2012 with campaigning politicians speaking out against the drug war while still winning elections.
Beto O'Rourke, a supporter of the legalization of marijuana, defeated eight-term incumbent Sylvestre Reyes, a steadfast supporter of the war on drugs, in the Democratic primary for one of Texas's congressional districts.
Chicago mayor and former White House chief of staff Rahm Emmanuel, also supports the decriminalization of marijuana.
New York Governor Andrew Cuomo supports the decriminalization of marijuana.
Ellen Rosenblum won a (surprising) victory over the favorite, Dwight Holton, in the Democratic primary for attorney general in Oregon, a race during which medical marijuana became a major issue.
Presidents of Latin American countries are calling for an end to the 'drug war.' Both former and current heads of state in Latin America are demanding that policy options be expanded to include alternatives that reduce prohibition-related crime (drug-related crime), violence and corruption in their own countries, They are also insisting that decriminalization and legal regulation of illicit drug markets be considered.
3 Signs We're Headed for a Truce in the War on Drugs: #3. Artists and Media are Getting Involved and Using Their Influence
Award-Winning Films are taking on the racist aspects of the War on Drugs and are calling on world leaders to speak out.
Two examples are the critically acclaimed films are Eugene Jarecki's The House I Live In and Breaking the Taboo, a film narrated by Morgan Freeman. Jarecki's House is a brutal attack on the racist drug war and has won the Grand Jury Prize at the Sundance Film Festival. Celebrities such as Brad Pitt, Danny Glover, Russell Simmons and John Legend were involved in the project, which has been well-received – yielding a slew of interviews and articles in with the likes of The Daily Show with Jon Stewart, Charlie Rose, and the CBS Early Show.
Breaking the Taboo takes a critical look at the war on drugs – on a global scale – and how it has failed. The documentary follows the Global Commission on Drug Policy on a mission to break the political taboo over the United States-led war on drugs and expose what it calls the biggest failure of global policy in the last 40 years. The filmmakers are also considering a novel distribution plan by releasing it through Google and YouTube for free. Their plan is to reach millions of people around the world by encouraging them to watch the documentary. In the span of less than a week, it was viewed more than 260,000 times and has generated worldwide press on CNN, BBC, Time magazine, Newsweek and more.
If you or someone you love is struggling with substance abuse or addiction, please call toll-free 1-800-777-9588.
Sources:
http://news.yahoo.com/majority-americans-want-treat-not-jail-drug-users-180951499.html
http://www.salon.com/2012/12/16/9_signs_the_war_on_drugs_is_almost_over/