Holistic Drug Treatment Caring for the Body
A woman's body is the most obvious expression of being female. Whether she bears children or not, she is built to give birth and nurture children. This biological potential gives a woman's body a different shape and dimension than a man's body. And the hormonal cycles create a whole set of significant bodily changes throughout a woman's life span. Regardless of lifestyle or personal taste in clothing, the woman's body is the core of being female. Drug and alcohol addiction can radically alter a woman's body. It's important to understand these changes in order to help her heal.
How Addiction Affects Women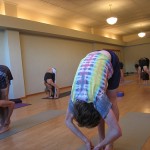 Not only does the woman's body show femininity, it allows women to literally live their lives every day. When a woman's body is nourished by healthy foods, stretched and exercised, and well rested, she has energy to use all day long. She can care for herself, challenge herself, play and have fun, and give her time to others.
A woman often begins an addiction because of the way a drug or alcohol makes her body feel. Her jittery nerves may calm down, her muscles may feel loose and free, or she may feel energized and powerful. Whatever she is trying to feel, her body is the first part of her to show a reaction to the drug.
Women's Health and Addiction
At first, the drug may give her body pleasure and satisfaction. But in time, it begins to turn on her. If an addiction takes hold, she will need more and more amounts of drugs just to get close to the same original feeling. Drug withdrawal causes a nightmare of physical reactions including tremors, vomiting, and severe headaches.
When a woman's body is ravaged by addiction, many other changes occur that put her entire state of health at risk. In fact, it takes a lower amount of drugs to make women addicted and do damage to her body than for men. The chances of developing breast cancer go up significantly. High blood pressure becomes a problem. When menstruation stops, a woman's body is under serious stress from addiction.
Holistic Drug Rehab Supports Women's Health
Women benefit greatly from the physical health aspects of holistic drug rehab. When a woman can feel more in-tune with the needs of her body, she is more likely to care for it and know when something is really wrong. Women with addiction learn much about personal physical health and keeping their bodies in balance.
Yoga provides relaxing gentle exercise for the body. Yoga is actually more about awareness than getting the poses exactly like the person next to you or the teacher. When a woman is more aware of how her body is and can accept it, she can do so much to strengthen and relax it while staying sober.
Many people consider meditation to be a practice of the mind alone. However, it is also an exercise of overall awareness. When you are clearing your mind, you become more aware of other things going on in your body. The breat, feelings of tension or relaxation, and posture become much more apparent. Just "being" as you are is such a healthy thing to learn about.
Massage therapy helps not only relax a woman's body but can also teach her about how she holds tension physically. Acupuncture also helps a woman with body awareness and muscle relaxation. Other stretching and relaxing therapies all teach a woman about calming her body in natural healthy ways.
Holistic drug treatment blends research-based methods and ancient physical therapies. This combination helps a woman understand and care for her body as she recovers from her addiction. The Orchid Recovery Center offers this unique holistic approach to assist women on their addiction recovery journey.