Designer Drug Addiction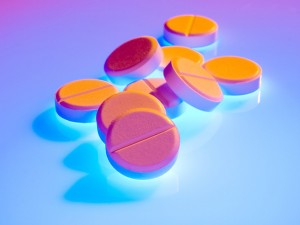 In retail parlance, the word "designer" is often used as a synonym for the word "luxurious." Designer handbags, for example, with their prominently placed logos and exquisite detailing, are considered must-have accessories for many women who want to impress people they meet. Designer jeans are also often seen as a necessity, if women want to dress up for dinner without losing the all-important casual factor. In the world of drugs, however, the word "designer" has a much more sinister meaning. Designer drugs are far from luxurious, and they don't have anything to do with quality or status. Instead, designer drugs are very dangerous, very unknown substances that many women use and abuse on a regular basis.
A Catchall Phrase
There is no one drug that is exclusively called a designer drug. In fact, there are many different types of drugs that sit within this category. In essence, any substance that is created in a laboratory and that causes a specific type of hallucinatory experience could be called a designer drug, including:
Designer Drugs
Most designer drugs work by tweaking the way the brain produces and uses the neurotransmitter serotonin. Some drugs block the recycling of this transmitter, meaning that huge amounts build up in the connections between cells. Other drugs cause the brain to pump out huge amounts of serotonin, essentially flooding the brain with much more of the chemical than it could possibly use, or know what to do with. When serotonin is adjusted in this way, the person has a hallucinogenic experience, seeing colors, shapes and movements that others cannot see, and hearing sounds others cannot hear.
Who Takes Designer Drugs?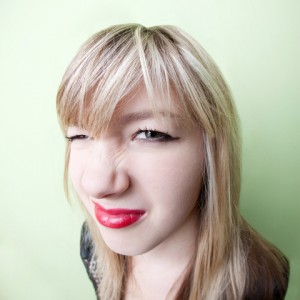 Hallucinogenic drugs are far from new. In fact, the National Institute on Drug Abuse (NIDA) reports that people have taken hallucinogens for thousands of years. However, ancient cultures took these drugs as part of a controlled, ritualistic experience in which the person was protected from facing extreme harm. In addition, the substances people used in these rituals weren't readily available all year through. In fact, these substances were sometimes grown as crops, and they were only available at specific times of year. Since the crops were limited, and use was restricted to rituals only, habitual use for addictive purposes was likely quite small. Much of this changed with the advent of designer drugs. Since these substances are made in a laboratory, they're available on an almost constant basis, without any disruption due to crop conditions or other limitations. In addition, since the drugs are no longer considered part of a religious ceremony, there's nothing standing in the way of daily use. As a result, many people have begun taking these drugs regularly.
In a study published in the journal Addiction, researchers attempted to determine how many Australian women were taking drugs, and why they chose to take the drugs they took. Researchers found that marijuana use was common, with 57 percent of women studied reporting the use of that drug, but 15 percent of women used designer drugs. Women who used multiple drugs commonly started their drug use with marijuana, and experiencing emotional abuse or having a diagnosis of depression was a risk factor for the abuse of multiple drugs. This seems to indicate that many women are using designer drugs along with other kinds of drugs, and they're doing so because they're struggling with an underlying mental illness, or they're dealing with some sort of emotional trauma.
Free. Easy. Confidential.
Who Answers?
We have caring admissions counselors available 24/7
Of all of the designer drugs, Ecstasy seems to be the most popular. In 2004, for example, more than 11 million people 12 and older reported using the drug at least once in the National Survey on Drug Use and Health. This drug was once considered a party-only drug, taken by people who wanted to enhance their club experience and feel more connected and in touch with the people who surrounded them as they partied and danced the night away. However, this drug can also help people feel euphoric and in love with everyone they meet, and as a result, some people find it an appealing drug to take on an everyday basis, even when they're not planning to have any kind of party experience.
Dangers of Designer Drugs
Any drug, natural or synthetic, can be dangerous. However, experts suggest that designer drugs might be slightly more toxic than their natural counterparts. As an article in WebMD makes clear, designer drugs are slightly non-specific. They may work on serotonin systems, as mentioned, but they might also work on a variety of other receptors within the human body. Some work on dopamine, causing an enhanced sensation of pleasure, while others work on epinephrine, causing changes to all sorts of vital signals within the human body. Since designer drugs have this buckshot approach, they could bring about all sorts of changes within the body of the person who takes them. Reading up about designer drugs can be slightly terrifying, as people who take these substances may have experiences that are far from pleasant. For example, a man in North Dakota took a designer drug known as "Smiles," given to him by a friend. Within minutes, the man began hyperventilating and hitting his head on the ground. Later, the man stopped breathing. Not everyone who takes designer drugs will experience severe side effects that cause death, but some people may experience other negative effects, including feelings of:
Negative Effects of Designer Drugs
Fear
Panic
Overwhelming sadness
Increased hostility
Psychosis
People who have taken designer drugs in the past, and who have experienced no negative effects due to those drugs, may feel as though the drugs are safe to take on a regular basis. In fact, nothing could be further from the truth. Designer drugs aren't regulated in any way, meaning that producers can place almost anything in the products they sell without facing any repercussions for the substitutions. The NIDA reports that Ecstasy is often contaminated with other drugs such as ephedrine, ketamine and methamphetamine. Other agencies have reported that designer drugs are sometimes mislabeled, causing users to believe that they are receiving one type of drug when they are actually taking a different type altogether. Each time a person takes these drugs, that person is playing a dangerous game that could lead to tragedy.
Addictive Potential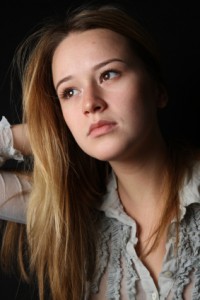 It's hard to state, with extreme certainty, how addictive these designer drugs really are. Older drugs, such as heroin or cocaine, have decades of research standing behind them, meaning that experts know exactly how these drugs work and the changes they cause in the brains of the people who take them. Research has demonstrated, over and over again, that these drugs cause chemical changes within the brain that are persistent and can lead a person to take large amounts of the drugs again, in order to correct the imbalances the original drug use caused. It's a simple cause-and-effect equation. Designer drugs, on the other hand, are relatively new and even researchers aren't quite sure of the chemical ingredients that make up these drugs. Manufacturers often tweak chemicals in the drugs, just a tiny bit, to stay ahead of the law and avoid prosecution. As a result, experts aren't really sure of what these drugs are made of and what they are designed to do. No studies have definitively shown that these drugs cause changes that lead to compulsive use.
There is some evidence that suggests, however, that these drugs do have the capacity to cause addictions. The drug Ecstasy has been studied most frequently, and some participants in these studies have reported that they cannot stop taking the drug, even though they might want to do so. For example, a study in the journal Addiction found that some respondents took the drug on a regular basis, and reported, "difficulties in reducing their use, despite wishing to do so." An inability to control use is widely considered to be a hallmark of addiction, and this study certainly seems to suggest that this drug has the capacity to cause addictions in people who take it.
People who combine designer drugs with other substances, such as alcohol, marijuana or illegal drugs, might also develop complex addictions as the substances blend and meld, causing a variety of changes within the person's body and brain. More research should be done to determine how these poly-drug issues develop, and what can be done about them, but they are a serious consequence of blending addictive drugs.
Why Help Is Important
Designer drugs were once considered popular because they were also considered legal. Law enforcement officials didn't have the tools with which to define these drugs, so they didn't create specific laws that would have made the use and abuse of these drugs a federal or local offense. Much of this is changing now, as the Drug Enforcement Administration is moving to make many of the compounds in designer drugs illegal. People who take these drugs could face charges, if they continue to take the drugs once they have been declared illegal.
Getting help for an addiction can keep addicted people from being arrested for drug use, but there are other reasons that getting help is so very important. Overcoming an addiction alone, without any kind of support, can be difficult as the chemical changes caused by the drug abuse can be difficult to understand and control. A person might not, on a physical level, be able to control the use and abuse of drugs. It simply might not be possible. Left unchecked, the addiction could cause a significant amount of distress in the person's life. By getting help for that addiction, the cycle can be halted and healing really can take place. At The Orchid, we specialize in providing addiction care to women. Our programs are specifically designed to provide women with the community support that is so vital to long-term addiction success. Please contact us to find out more about how our program works, and how you can sign up.