YouTube Shown to Help With Eating Disorder Recovery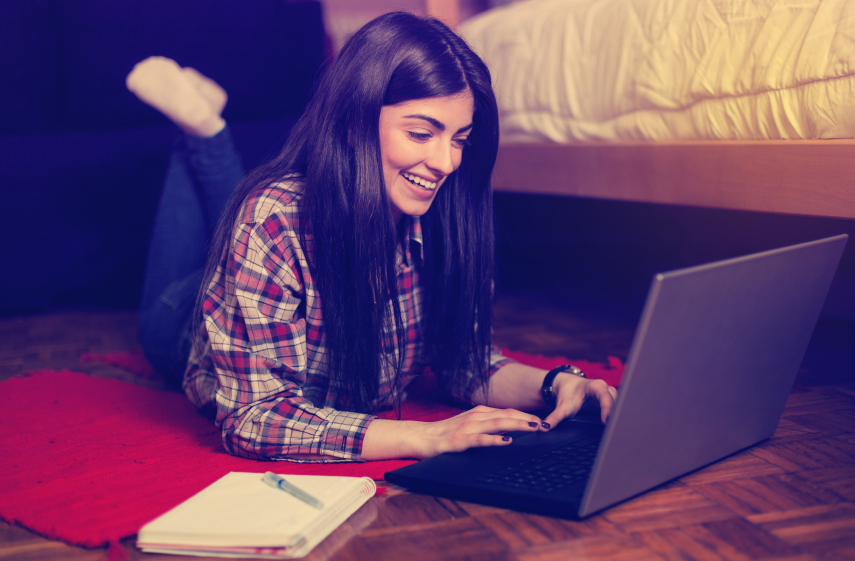 If you are worried about the over-saturation of "pro-ana" videos on the internet getting to your child, you might not have much to worry about. It turns out that sites like YouTube actually promote eating disorder recovery, rather than harm.
A Norwegian study found that people opposed to the scary "pro-Ana" videos that try to glorify being underweight, have responded in waves. Now, the majority of the videos on the internet focuses on recovery and warns viewers about the dangers of eating disorders, rather than glorify it.
Back in my eating disorder years, I remember scouring the internet finding videos promoting the anorexic lifestyle. I was on sites like Xanga and live journal for days looking at the images of people who I felt like had more willpower than I did. They were, in my distorted mind, role models.
Thankfully, these sites and videos that were so immensely popular among the eating disorder community are getting removed and reported. Researchers analyzed the nature of widely viewed anorexia material and they realized that anti-anorexia videos overwhelmed the amount of pro-anorexia videos.
"Our study showed that anti-anorexia videos were in fact more popular and more positively rated," said study author Atte Oksanen.
However, the article notes that parents should be aware that even though the pro-anorexia videos are not nearly as accessible or popular, children will still be able to easily find them if they want to.
"As regulating current social media is very difficult, it is more important that parents provide support for their children when needed," said Akasan.
The findings appear in a perspective piece published Dec. 16 in the journal Pediatrics. Those with anorexia usually see themselves as overweight, even when they are dangerously underweight. They become obsessive about restricting their eating. Another eating disorder, Bulimia, involves eating excessive amount of food and then purging by vomiting or using laxatives.
Anorexia is a serious disorder that can result in death is the disease is not treated. Posting about anorexia can trigger thoughts of self-harm. Sites on popular pro-Ana (anorexia) and pro-Mia (bulimia) websites encourage people to continue their methods of weight loss through images of models and food ideas.
YouTube, the popular open-access video-sharing site, has more than 1 billion global users, is used by children and adolescents. The absence of any age of membership requirement on YouTube meant the site has little barrier to stop them from accessing the site.
As a result, the study team used the "YouTube Data Application Programming Interface" tool to understand how YouTube was affecting the chances of recovery for those suffering from eating disorders. The tool was used to collect information on the site's 25 most popular anorexia profiles, both pro and con, between October 2012 and October 2014.
The data included nearly 400 anorexia-themed videos, which received more than 12,000 viewer comments. The videos were made in 13 countries and nearly half were from America and 94 percent were from girls, the study revealed. Anti-anorexia videos also received notably more positive feedback than pro-ana videos, the research noted.
Scott Campbell, a professor of telecommunications at the University of Michigan, suggested that the findings are in line with what he would have expected.
"What we see is more popularity and support for the anti, or recovery, perspective, which makes sense considering that perspective is more normative," he said.
The National Eating Disorders Association estimates that in the United States, 20 million women and 10 million men suffer from a significant eating disorder at some time in their life.
Looking at YouTube, I can definitely see a shift in YouTube videos that gear more toward encouraging a healthier lifestyle. If you or someone you love is struggling with substance abuse or addiction, please call toll-free 1-800-777-9588.