Your Drug Addiction Your Mood
The more I learn about drug and alcohol addiction, the more I find out how closely they connect with emotion.  A person's mood can set the tone for their day, whether whether positive or negative.  When you throw in the wild card of drug addiction, you never know what you are going to get.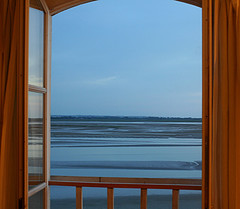 Emotions Out of Control With Drug Addiction
Ladies, just think for a moment what life is like during your PMS week.  Or, if you are going through menopause or peri-menopause.  Feel like growling most of the time?  Or maybe sleeping most of the time?  Avoiding everyone maybe?  Yeah, not so fun being at the mercy of emotions during those few days.  Life can be a little more challenging to manage when that's going on.
Now think about that being your daily life.  You go with whatever your emotion tells you rather than taking care of commitments and obligations (regardless of your feelings).  If you have a craving and you get irritable, then life sucks and you let everyone know it.
If you finally score a lot of drugs or booze, you are happy for a little while.  Life is good for those moments.  Then some free-floating anxiety comes over you. Life is totally uncertain and scary now.  You drink or get your hit, and life is fuzzy and blurry now.  And now the emptiness sets in.
How does that sound for a life?  Does that sound painfully familiar?  Don't get me wrong, emotions are totally a part of human life.  A life with no emotional involvement is empty and spiritless.  A life with excessive emotion is chaotic and exhausting.
Drug Rehab A Way Out Of Emotional Hell
To end this downhill spiral, you need drug rehab.  That's it – not a popular choice to think about, but the bare truth.  You are not likely to stop this on your own.  And thinking you should be able to control this will only rock your mood more when you are unsuccessful.
I'm not getting down on those few who have managed to go cold turkey and make it work.  For the vast majority of you facing this horrible emotional hell of drug addiction, take yourself to drug treatment today.  It won't make life perfect, it won't take the pain away, and it won't cure all your problems.  But it will make your life livable, it will help you keep problems more manageable, it will help you find some peace.  Drug treatment is your key to keeping your emotions from being in charge of your life any longer.