Who Gets Addicted To Drugs and Who Doesnt
Most people know that cocaine, heroin, meth, and many other drugs are dangerous and addictive.  Even alcohol, a drug that has wide social acceptance, can be addictive.  So why can some people truly have just a few drinks and others end up having twenty?  The answer isn't so simple.
Risk For Drug Addiction Multiple Factors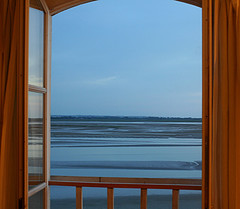 The term "addictive personality" is used in social conversation, but it is not recognized in the fields of medicine or psychology.  However, drug treatment professionals do recognize that there are psychological traits, environmental influences, and even biological factors that can all add up to make someone more vulnerable to
addiction.
A person vulnerable to addiction may have characteristics like these: impulsiveness, difficulty delaying pleasure – need for instant gratification, been the black sheep of the family or rejected by other social groups, not settled on life goals, painful childhood, grew up in a home with addiction, high physical tolerance to alcohol or drugs, thrill seeker or risk taker, having anti-social personality traits (little empathy or connection with others, selfish, weak conscience to prevent doing harm to others, gets in trouble with authority).
You Need To Be Cautious If You Are Vulnerable to Addiction
Of course, any one of these traits or circumstances isn't a guarantee for an eventual addiction.  But put a few together, and that person could be a drug addict or alcoholic some time in their life.  Thankfully, just because you are more vulnerable doesn't mean you are destined to have an addiction.  You still have your personal free will to use each day!  This history does mean you need to be so much more cautious about situations that could lead to an addiction.
When you get really stressed or you are going through a lot of adjustment, be aware of your impulses and how you want to deal with your discomfort.  If you get near alcohol or drugs, you could quickly develop a addiction.  Instead, find healthy positive ways of distracting from stress like exercise, watching funny movies or shows, spending time doing good things for others, getting involved with a hobby, going on long walks with a friend or spouse.  And keep away from alcohol and drugs.  Finding out if you can manage one hit or one drink may not be worth the risk of getting hooked on an addictive lifestyle.
Drug Rehab You Are Not Alone In Recovery
If you do admit that you are addicted to a drug, then drug rehab may be necessary for your recovery.  Drug rehab isn't the whole journey, just one of the first steps.  You'll need the support of fellow addicts and drug treatment professionals to help you get back on track.  If you try to manage sobriety all by yourself, you may have a real uphill battle.  Choosing drug rehab simply means you agree to take the journey with others along side of you.  The only person with the power to get you sober is yourself, but drug rehab helps you know you aren't alone.