War on Women?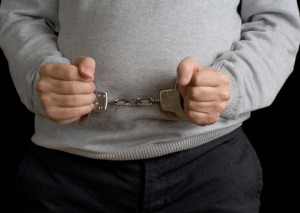 To the untrained eye, it seemed that there's been a sudden flurry of anti-choice bills in the legislative agenda, but in truth the war on women and women's rights had been years, even decades, in the making. It wasn't until three years ago, however, that conditions became ideal for the political perpetrators to take their aim on female-specific fundamental freedoms.
In 2010, three key events created the political landscape that led to such perfect conditions for the onslaught on women: the Supreme Court's decision to strike down campaign finance restrictions in Citizens United v. Federal Election Commission, elections at the state and federal levels that rode the winds of backlash against the 2008 election of Barack Obama, and the subsequent census-year victories of right-wing Republicans whose gains in state legislatures and governors' mansions gave them control of the process for drawing legislative and congressional districts.
The War on Women: Tricks of the Trade
As with other hot-button issues, lobbyists and special interest groups have their hands in politicians' pockets. And, politicians know how to keep their mouths fed. They often resort to tactics such as slipping measures specific to something completely unrelated to a bill that is about to be signed.
For instance, in June, outside the Ohio capitol building in Columbus, for example, hundreds gathered on the lawn to protest anti-choice measures that were ultimately slipped into the annual budget bill, HB 59 – With the passage of Ohio's new state budget, women in that state have lost access to low-cost family planning services, access to public hospitals during a health emergency and their right to privacy.
On Sunday night, Ohio Gov. John Kasich signed House Bill 59, the new $62 billion state budget that includes a $2.7 billion tax cut and increases the sales tax rate from 5.5% to 5.75%. The budget also included several controversial anti-abortion measures, including one that will force any woman seeking an abortion to undergo a trans-abdominal ultrasound.
Another measure of the budget puts Planned Parenthood last on the list of family-planning dollars, which essentially cuts off $1.4 million in federal funding. Per WLWT.com, "Opponents of the new abortion restriction said that three clinics in Ohio would likely close now that the measure is implemented."
The War on Women: The Fallout
Rape crisis clinics are also in jeopardy, thanks to passage of the new budget. If these clinics are caught counseling sexual assault victims about abortion, they could lose their public funding, Reuters reported.
Back in Washington, D.C., the Republican-controlled House of Representatives passed HR 1797, a bill that would ban abortion after 20 weeks post-conception.
The War on Women: The Koch Brothers and the Religious Right
To focus explicitly on the Koch network's generosity to groups attacking reproductive rights alone only tells a part of the story of the anti-woman furor that rocked state legislatures and the U.S. House in 2013.
For instance, the $32 million given by Freedom Partners to Americans for Prosperity (AFP)—which describes its mission as "educating citizens about economic policy and mobilizing those citizens as advocates in the public policy process"—was nearly all deployed in support of candidates who are anti-choice, as was the $15.7 million bestowed on 60 Plus, "free-market," anti-Obamacare group that claims to represent senior citizens.
Furthermore, while the religious right, over the years, had used its influence to restrict access to abortion and contraception and push for feticide (terminating the fetus) and personhood laws, nothing quite like the anti-choice legislative frenzy seen this past summer had taken place before the Koch brothers entered the war, bringing reinforcements from their legion of wealthy associates.
If you or someone you love is struggling with substance abuse or addiction please call toll-free 1-888-672-4435
Sources:
http://www.huffingtonpost.com/2013/06/30/ohio-abortion-restrictions-budget-bill_n_3526844.html
http://rhrealitycheck.org/article/2013/11/05/anatomy-of-the-war-on-women-how-the-koch-brothers-are-funding-the-anti-choice-agenda/