What Are Using Dreams?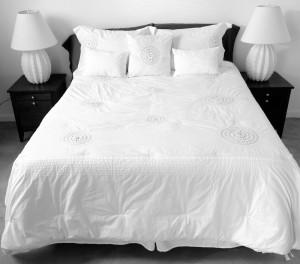 Drug-Using Dreams
The term drug dreams, or using dreams, refers to dreams that addicts and alcoholics in recovery experience during which they find themselves dreaming about their drug of choice and even use the substance. For many, using dreams are disturbing upon waking. Sometimes, the using dreams are so vivid that the dreamer thinks it really happened. And this is what is most upsetting; thinking one has broken their sobriety.
Usually, the frequency of the occurrence of drug dreams dissipates over time meaning, the more clean and sober time you have, the less often you will experience using dreams. Using dreams are a normal part of the recovery and healing process and are not an indication that your program is weak. In fact, they can be an indication of quite the opposite: drug dreams can show us just how far we have come in our recovery. Especially if we find the dreams to be disturbing.
Using Dreams: A Study
One classic study done in the field of substance abuse treatment found that alcoholics who dream about drinking during the course of treatment also had a tendency to achieve longer periods of sobriety. The study's finding suggested that those who experienced using dreams were more engaged in their treatment process and therefore had more at stake personally; they were the ones who were more serious about beating their addiction. So, in this way, the drug dreams might be a positive sign of progress in treatment and recovery.
Using Dreams: A Personal Story
In my personal experience and just like theories about using dreams, I experienced drug dreams through-out early recovery and then less frequent as my time in recovery grew. And I noticed a sort of progression in my dreams. Early in treatment, I would dream about using drugs and actually do the drugs and maybe even experience feelings of being high while dreaming. Then, my drug dreams would consist of me being offered drugs and me then doing them but afterwards remembering that I was in recovery which would incite feelings of guilt, shame, and anger at myself for throwing away my sobriety. Soon after that period, I would have drug dreams in which drugs were available and I wouldn't do them because I remembered that I was now sober. Now, with a year in recovery, I rarely experience using dreams. I did however, have the first one in a while on the night of my one year anniversary.
How We Can Perceive Drug Dreams
Using dreams can signal a readiness for change and the content of a veritable dream-life can provide an opportunity to rehearse change in real life.
Dreams always have important levels of symbolic meaning and implication even when they appear to "merely" repeat actual experiences of waking life. Usually it indicates that dreamer's the recovery is so integrated into waking life that they are in danger of forgetting just how bad it actually was. It makes sense — who wants to remember the terrible times? But if I forget, then I am also losing conscious touch with just how bad the deepest addiction was, and I am also forgetting just what an amazing, wonderful feat it is to have broken free of the grip of the addictive behavior.
If you or someone you love is struggling with substance abuse or addiction please call toll free 1-888-672-4435
Sources:
Choi, S. (1973). "Dreams As A Prognostic Factor in Alcoholism." American Journal of
Psychiatry, 130: 699-702
http://www.psychologytoday.com/