Underage Drinking Parties: The Implications for Moms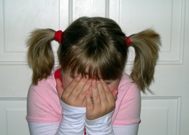 There are no shortage of moms out there who think that it's okay if their underage children drink as long as they do it at home. Parents who hope to protect their children by keeping them at home and allowing them to drink, however, are risking serious legal repercussions. When you opt to allow underage drinking parties at your home, you increase the risk of arrest and conviction exponentially.
Angela Marie Merritt, 38, was one mother who decided to test this idea. She hosted an underage drinking party in her home, and about 15 kids under the legal drinking age showed up. Thirteen of those kids were given citations for underage possession of alcohol. Their blood levels ranged from .02 percent to .082 percent, and six were under the age of 18.
Merritt was arrested and pleaded not guilty to multiple misdemeanor charges of endangering the welfare of children. Merritt told deputies that she "was only providing a safe place for the students to party."
Why Some Parents Think It's Okay to Allow Underage Kids to Drink at Home
Many parents believe that it's perfectly acceptable to allow kids under the legal drinking age to drink at home. They say that they're going to drink no matter what the rules are and that, to protect them, they allow them to drink at home and invite their friends over. They argue that teens who have adult supervision won't engage in other drug abuse activities or make poor choices like having unprotected sex that are common among teens under the influence. If they are at home and friends are allowed to stay over, no one will be drinking and driving, one of the biggest causes of death for teens.
The Evidence Against Allowing Kids to Drink
Research shows that the earlier that kids take their first drink and begin drinking regularly, the more likely they are to develop a lifelong struggle with alcohol addiction. Environmental access to drugs and alcohol can also contribute to the development of an addiction: if teens have constant access to alcohol and the atmosphere says that it's not only acceptable but encouraged, it's more likely that they will drink more and more often, which also encourages a physical and psychological dependence.
Rules provide structure for kids, and letting them know that there are other ways to have a good time and relax with their friends will encourage them to take part in sports, extracurricular activities and hobbies rather than indulge in self destructive behavior.
What do you think? Is it okay for teens to drink if they are supervised by a parent? Should parents be allowed to decide how they want to raise their children without fear of legal repercussions?