Treating Marijuana Addiction with… Marijuana?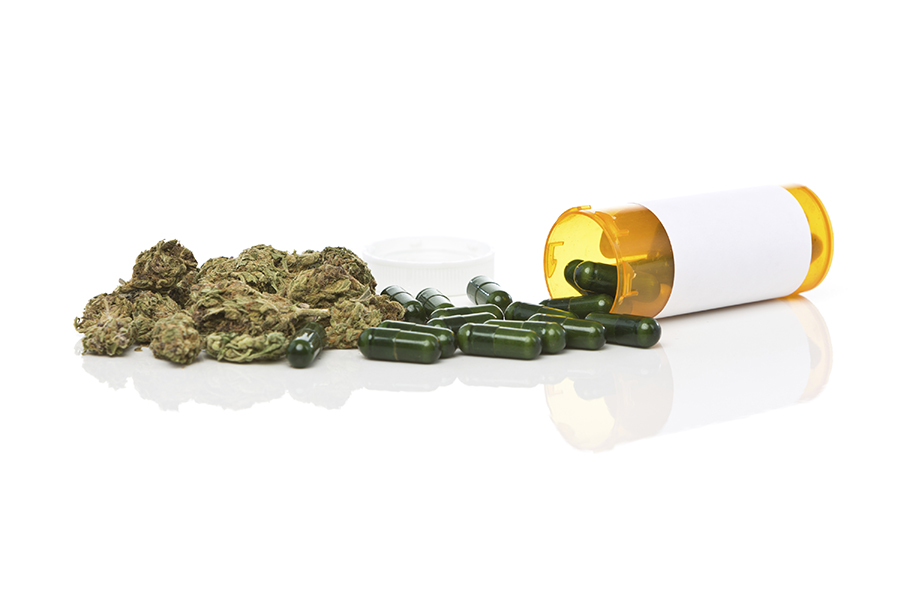 You ever heard someone say fight fire with fire?
Not too sure this is what they meant, but I guess that it's the type of thing always open to interpretation. So when considering the new discoveries being made, and in light of the major marijuana reforms going on across the country, could it maybe not be that crazy to believe that the solution to marijuana addiction be… marijuana?
Nah, still sounds crazy to me. But just in case, let's look at the facts.
The Risks
The increase in marijuana addiction demand may be due in part to the marijuana the market is flooded with now has higher levels of THC, which is the compound in the substance that gets you high.
Rates of marijuana addiction continue to be moderately unknown, but in a study conducted in the United States back in the 1990's it was estimated that about 9% of regular users become dependent.
That being the case it is a relatively non-habit-forming substance compared to other drugs of its class, but still marijuana could only be more likely to develop into a drug dependence because it is considered benign and people don't take it as a threat. So while it is good that we are eliminating the negative and jaded stigma of marijuana as a society, experts believe that if we underestimate the risks associated with this substance than we are playing with fire and it is only a matter of time because some consequence occurs.
Researching Medical Marijuana
These past couple years there have obviously been a big upsurge in the amount of people seeking marijuana reform. Maybe not as obvious is that there has also been a huge increase in people looking to get help for marijuana misuse and addiction, leading researchers to explore possible treatments. One treatment method may be using the old 'fight-fire-with-fire' logic and got a compound found in marijuana itself involved in an experimental treatment.
The compound is called cannabidiol, which is one of at least 85 active cannabinoids identified in cannabis. It is a major phytocannabinoid that accounts for up to 40% of the plant's extract. So far researchers at the British Neuroscience Association meeting in Edinburgh have been successful in medicinally treating one person who was severely addicted.
The Test
A 19-year-old woman in Brazil is the initial test subject who was able to quit daily use of marijuana after doctors gave her a synthetic cannabidiol treatment to ease what she described as withdrawal symptoms back in 2012.
Now researchers at University College London are conducting a clinical trial of the treatment on a group of 48 people to see if they cannot recreate these affects based on similar criteria for withdrawal symptoms. Tom Freeman is one of the team members involved who stated:
"We shouldn't overstate the results of a single case. But it's going to be exciting to see what happens with this study."
Most people would consider marijuana to be a relatively "soft" drug in comparison to most other harmful narcotics. So the risk of addiction and misuse are often overlooked by medical professionals, and some dispute the existence of physical withdrawal symptoms. So unlike other forms of drug addiction, there is no approved medical treatment to help people wean off of regular marijuana use at this time. Freeman went on to say,
"Cannabis dependence is a huge unmet need with no pharmacological treatments. It's vital we get one."
In the past decade, the number of people seeking help for their marijuana use is rising. Teens seem to be on the rise in particular, meaning more education needs to be provided at the earliest opportunity.
Prolonged exposure to such high levels of THC can cause the brain to release less of its natural version of the chemical, called anandamide. That is what is suspected to make withdrawals present in regular users.
Anandamide is the reason cannabidiol may be the best answer, because it boosts the levels of anandamide in the brain to balance it out. Some researchers are actually going the extra mile and exploring the possibility of using pure THC as a form of substitution therapy. However, this would probably back-fire and kind of seems like it would obviously defeat the purpose because it would leave users even more dependent on THC.
So the idea here is that they are going to treat the addiction almost as they would a virus, extracting a piece of the problem and using it to develop a tolerance or resistance to it. With the popularity of reform clearing the way for new pot policies, what other tactics will they cultivate based off this kind of strategy?
Regardless of how safe people may assume a drug could be, a drug is a drug and when someone has the disease of addiction it doesn't matter what the drug is, it can be abuse to the point where it consumes an individual's life. Get your life back before its too late. If you or someone you love is struggling with substance abuse or addiction, please call toll-free 1-800-777-9588