Toxic Friendships: 6 Signs It's Time to Move On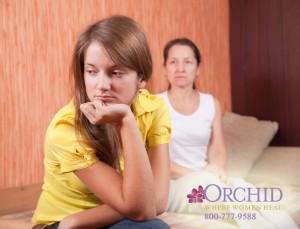 Florence Isaacs, author of Toxic Friends/True Friends explains that "there has to be balance in a friendship for it to be healthy – not one person whose needs get met and another whose needs are overlooked."
Toxic friendships aren't necessarily easy to spot, once you're in one. They have a tendency to be the type of thing that slowly creeps up on you. Because, even if you've begun to notice that you feel sapped of your energy when you're around a certain friend – or you might even feel pretty awful this friend, it can take a while to realize that the negativity you're feeling is actually being caused by the friendship. It's important to know what a toxic friendship is and to learn how to recognize one – so that you can lighten your load and avoid them in the future.
Toxic Friendships: 6 Signs It's Time to Move On
1: Your friend puts you down
Teasing one another and giving each other a hard time can be completely normal and even healthy. It's good to be able to laugh at yourself and it's important to have friends in your life that you can trust to be honest with you and point out when you need to lighten up about things you're taking too seriously. But – and there's a BIG but here, if you feel belittled, attacked, or even used by your friend, it is definitely time to rethink your relationship. A toxic friend is often someone who constantly says things that are meant to demean you, put you down, or make you feel small or unhappy.
2: Your friend gossips about you
This one is a no-brainer. If it seems that your "friend" is taking what you've told them in confidence and using it as fuel for gossip then, you definitely do not have a true friend on your hands.
3: You feel obligated to spend time with them
If you feel obligated to spend time with your friend, rather than actually wanting to hang out with them then, this is a huge red flag that you're in a toxic friendship. Someone who guilt trips you into spending time with them is obviously not in a healthy place. If you feel like you can't spend your time with other friends, family members, or a significant other without somehow hurting this friend's feelings, then you need to consider moving on.
4: Being with your friend makes you feel defensive or upset
Your friend's criticism of you might be open and obvious, or in the form of subtle jabs but, either way, having to defend yourself or to constantly turn the other cheek becomes exhausting and is a red flag that you're in a toxic friendship.
5: The friendship feels uncomfortable and not "natural"
If you find that spending time with your friend translates into time spent justifying your own behavior, then you're in an unhealthy friendship. The constant comments your friend makes about you has you adjusting the way you act around them to try to keep her from making such comments. This is not a true friendship – one in which you can be yourself and be loved for it.
6: Your friend is unreliable, overly demanding, and doesn't give anything back
Helping a friend in need is different from helping a friend who is always needy and, on top of it, is abusive towards you. This is yet another sign that yours is a toxic friendship and that it's time to move on.
Remember, no one can make you feel anything you don't want to. So, if there's someone in your life that's trying to make you feel bad about not spending time with them or about yourself, in general, then you are in a toxic friendship and it's time to move on. Life's too short for that bullsh*t.
If you or someone you love is struggling with substance abuse or addiction, please call toll-free 1-800-777-9588.