The Need for Women's Rehab: Women's Response to Alcohol , Part I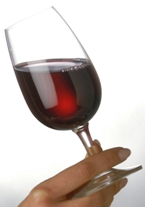 Alcohol affects women differently than it does men. The physical effects of drinking are more apparent in women after fewer drinks and less time during a single drinking session, and the negative repercussions of excessive drinking show up faster in women than men and after ingesting less alcohol overall. It's an issue that has some experts saying that alcohol rehab for women should be an option as opposed to mixed gender rehab.
Prevalence of Alcoholism and Alcohol Abuse Among Women
As recently as the 1980s, epidemiological data showed that more men than women were living with alcohol abuse or dependence – as many as five men for every woman. By 2002, that number had shifted significantly with only 2.5 men living with alcohol abuse for every woman. Whether this means that more women are drinking or fewer men are taking to the bottle, the differences in how alcohol affects women are important to creating a comprehensive alcohol treatment program.
Neurological Differences in Alcohol's Effect on Women
With ever-increasing numbers of women developing an alcohol problem, it's clear that more is needed in terms of prevention and treatment. With the new studies coming out that demonstrate the neurological differences in effect of alcohol on women as compared to men, we have more information than ever to create a positive treatment program that is gender specific. For example, a study published in the journal Alcoholism: Clinical and Experimental Research last month showed that areas of the brain responsible for self-control, emotion regulation and judgment were all significantly affected in women more quickly and significantly than in their male drinking counterparts. This may be one of the reasons that women who struggle with alcoholism are more likely than alcoholic men to develop co-occurring mental health issues as well.
Carla A. Green of the Kaiser Permanente Northwest Center for Health Research says: "Given…the links between alcohol dependence and depression, this finding suggests one pathway in which alcohol dependence may lead to depression, and do so more quickly among women."
Addiction Treatment for Women
For this and a number of other reasons, women may benefit from gender-specific recovery. Therapies that address hormonal changes, dual diagnoses, female relationships, motherhood and more all help women to heal on all fronts when learning how to live without alcohol. Contact us at The Orchid today to learn more about how we provide woman-centric care that is far more comprehensive than mixed gender treatment. Call today.