The Addict's Mom Organizes Lights of Hope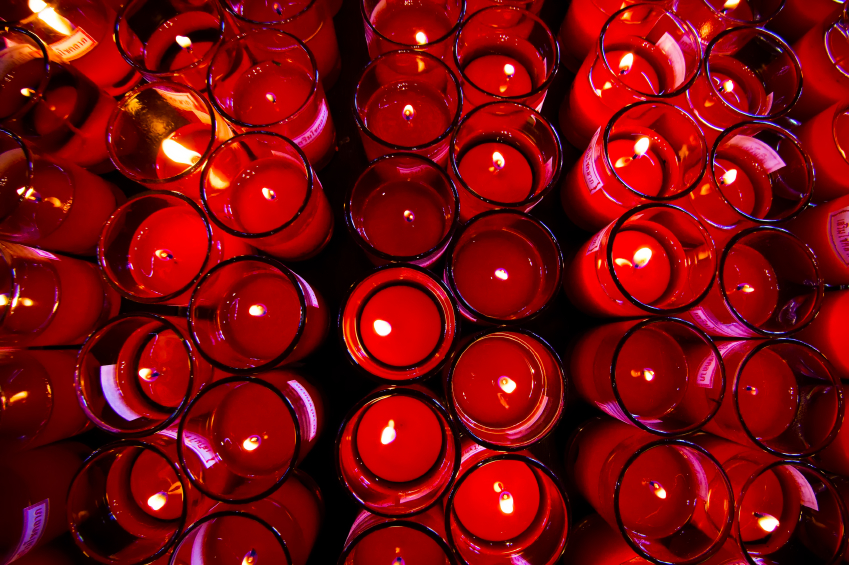 This past Sunday, September 13, 2015, the organization The Addict's Mom (TAM) held its annual event "Lights of Hope" to remember the victims of the disease of addiction, with observations and participation nationwide.
"Lights of Hope" events not only honored the lives of those lost to the disease of addiction, but also celebrated and recognized those who bring the message of recovery and fulfilled lives to their communities.
One effort to accomplish this was to highlight and acknowledge the revolutionary and admirable response strategy developed in Gloucester, Massachusetts to address addiction, and hopefully give more politicians and police officials an idea of what a difference these kinds of reforms can make.
Lighting Up The World
All across America "Lights of Hope" events carried out a similar mission, lighting three candles to represent three elements of the battle with addiction:
A red candle symbolized those battling with addiction
A white candle for those in recovery
A black candle to represent those lost to the disease
The members of The Addict's Mom lit the candles to symbolically represent new enlightenment and understanding of addiction, while helping those affected by addiction to come out of the shadows.
Carried with the candles were two TAM slogans meant to remove the stigma of addiction and encourage a new national conversation based on compassion rather than contempt:
"Sharing Without Shame"
"Stop the Silence"
With "Lights of Hope" events in every state TAM has aided to shift the national debate in the direction of a real solution, and stood behind those in recovery while supporting other mothers who desperately needed to know there were others out there, and giving them new hope.
State by State
Kelly Jordan is one mother who participated in the "Lights of Hope" event in her state. After the vigil she told an interviewer,
"My adult son is addicted to crystal meth and currently incarcerated. With big love and support shown at our Lights of Hope event, I certainly left with more hope than what I arrived with."
Rhonda Coffey organized a "Lights of Hope" event in her area. Having lost her son to addiction in July of 2015 she was very adamant about the importance of these kind of actions to raise awareness for the families still fighting,
"If I can make a difference in one person's life, if I can bring support to one mom, to one brother, one sister, one dad who has been living in isolation, living in loneliness because their child or their loved one is addicted, if I can help them find resources, find treatment, find support, then that's what my mission is,"
This "Lights of Hope" assembly brought together 125 people who wrote down more than 50 names of loved ones who lost their lives to addiction. In what one could only guess was a moment saturated in heavy hearts and striking clarity each of these names was read after the moment of silence.
Shedding Light on Angel Program
In Massachusetts there was an outstanding reason to celebrate recovery and bring more awareness to the dedication for change this community has shown thanks to a local police department and its innovative new strategy for challenging the stigma and sub-par policies used for years to address addiction.
The TAM Chapter in Massachusetts collaborated with the Gloucester Police Department for this year's "Lights Of Hope" event to shed even more light on the department's tremendous efforts to create a shift in perspective through the Angel Program and the Police Assisted Addiction and Recovery Initiative (PAARI).
The PAARI was started by Chief Leonard Campanello of Gloucester, and Boston-based entrepreneur John Rosenthal to support local police departments as they work with opioid addicts to bring them treatment instead of prison time.
In Gloucester the PAARI has worked to change everything about the national conversation on the addiction epidemic, and Chief Campanello trail blazed the Angel Program that is spreading across the country as more and more authorities are choosing to design programs based off outreach to the addicts in their communities with offers for help getting treatment. The Angel Program is the first step in the PAARI initiative with a purpose including:
Removing the stigma of addiction and change the character of law enforcement by accepting and supporting the reality of substance abuse disorder as a disease.
Giving opiate drug users the option of turning over their drugs and asking for help, with access to detox and treatment without any legal action.
Helping distribute life-saving opiate overdose antidote drugs like nasal naloxone.
Provide resources to other police departments and communities that want to help fight the addiction epidemic.
During the Lights of Hope events across the country, information about the Gloucester solution and PAARI were given to police departments and politicians. The community of TAM made the decision to support the Angel Program on a national level.
Events in September
Since September is recognized as National Recovery Month, several more "Lights of Hope" events are still to come, and you can find information about these events on the TAM community page on Facebook.
Right here in South Florida there will be a special "Lights of Hope" event on September 27 organized and led by Barbara Theodosiou, founder of The Addict's Mom.
Barbara Theodosiou has been fighting addiction over eight years since she learned that two of her children were addicts. Theodosiou started The Addict's Mom as a small Facebook group, which has blossomed into a vast movement boasting more than 50,000 members worldwide and federal nonprofit status.
Barbara will memorialize the loss of her son Daniel Montalbano at the Calvary Chapel Church in Davie, but she also wants all of TAM and the rest of the country to know that each event represents so much more than her personal loss or the terrible losses suffered by countless other families.
"The Lights of Hope events are battling the stigma of addiction across the country and celebrating the Gloucester response to the horrors of this disease. The Addict's Mom will continue to illuminate not only the problem, but also a real solution. I hope the police chiefs and the politicians are listening."
The Addict's Mom encourages people in communities all over the United States to get involved in any way they can to support these movements and stand for the cause that impacts the lives of every person in these communities. Every life in some way or another has been touched by the disease of addiction, and events like these have been organized to show that and remove the assumptions and stereotypes too many people still have.
At the same time, "Lights of Hope" has big hopes to inspire more programs like the PAARI plan of action that is taking the concept of recovery and bringing it to the forefront as a real solution to an issue that has torn apart far too many families for far too long.
This isn't the easiest conversation to have, but sometimes it needs to happen. Addiction is deadly, and our loved ones deserve the help they need before it is too late.If you or someone you love is struggling with substance abuse or addiction, please call toll-free 1-800-777-9588.