Teen Mom Reality Star Chooses Five Years in Jail Over Drug Rehab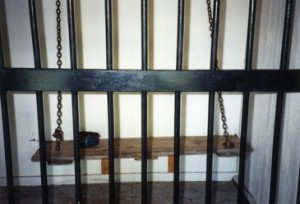 Amber Portwood became famous for her exploits both on and off the reality TV show Teen Mom. However, over the last year, Portwood's behavior has become increasingly erratic and out of control due to her admitted drug use. In January, she was given a five-year prison sentence for a drug possession charge but was given leniency from the judge as long as she attended and completed a court-ordered drug rehab stint.
Following that, she was arrested several more times and each time was given the drug treatment option. She was found in contempt of court on a few occasions over the past six months, so the judge gave her one final opportunity to finish her drug rehab program or face the five-year prison sentence instead.
In a move that seemed to even shock her lawyer who was shaking his head, Portwood chose the jail time over treatment. She told the judge that she has been using drugs the entire time she's been in treatment and that she "can't stand" the program. The judge obliged Portwood's request, and she is now in a Madison County jail cell awaiting her sentencing.
Cold Turkey in Jail Versus Quality Drug Rehab
Portwood reportedly feels that going cold turkey in jail is her only chance for a successful recovery. However, drugs are still readily available behind bars for addicts who want them. Not to mention, choosing jail means an extended separation from Portwood's four-year-old daughter, a decision that may come to haunt her behind bars and cause emotional triggers to use. Portwood has a history of emotional troubles and attempted suicide; addiction is a mental health issue, not a criminal act. The intervention and support from a rehab program will give an addict a far better chance at long-term recovery that any amount of time in jail can provide.
According to Experts Drug Treatment is More Successful Than Jail to Rehab Addiction
Experts would agree that the best place for her would be in a high quality drug rehabilitation center where she can have access to the medical assistance and counseling she most likely needs to overcome her addiction.
Charles G. Curie, M.A., A.C.S.W. from the Substance Abuse and Mental Health Services Administration (SAMHSA) states, "Providing alcohol and drug abuse treatment instead of jail is one of the surest ways to put drug-dependent adults on the path to recovery and to prevent juveniles with drug problems from becoming adult criminals."
How do you feel about Portwood's decision? Do you worry that the publicity may influence other individuals in her situation to make a similar choice? Let us know your thoughts below.