Tatum O'Neal Releases Statement About Her Trip to Rehab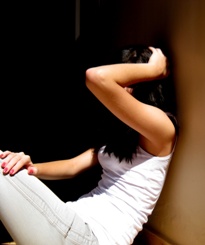 The Internet has been lighting up with stories about Academy Award winning actress Tatum O'Neal checking herself back into rehab after years of sobriety. Tatum, daughter of actor Ryan O'Neal, has struggled very publicly with drug addiction over the past two decades. She wrote her personal memoir, A Paper Life, which detailed her years of heroin addiction. Tatum got sober before marrying now ex-husband, tennis hot-head John McEnroe. The two split ways after she relapsed and was unable to stop using. Since she had children with McEnroe, the press somewhat vilified Tatum for her behavior at the time
However, after the 2011 documentary series Ryan and Tatum: The O'Neals, the public watched in technicolor as she and her father Ryan attempted to reunite after being estranged for 25 years. They explored the roots of Tatum's loneliness, neglect and alleged abuse at the hands of her parents as well as her family history of addiction. The audience watched as Tatum looked for validation from her father to no avail. As a result, it is reported their relationship remains on shaky ground to this day.
Reps Say Tatum's Treatment Is Preventative, Not Due to Relapse
With such a drug-fueled history, it is not hard to see why when Tatum is associated with a treatment center the assumption would be she had experienced a relapse. Nevertheless, it seems, according to Tatum's spokesperson, drug relapse is not responsible for her seeking help. She has been having back problems for a period of time that recently led to back surgery. To deal with the pain post-surgery, she was prescribed medications that could possibly lead to addiction.
Evidently, Tatum made a very smart move. She obviously understands the current problems with prescription drug addiction and knows her own personal tendencies. Her rep told the press, "She will always seek supervision when taking prescription medication that has addictive potential." While Tatum is recovering, she will make sure she is in the presence of skilled addiction professionals to avoid any future dependency that might develop without their direct guidance.
Anyone in Recovery Can Learn From Tatum's Example
Since prescription drugs are the fastest growing addiction in the US and many painkillers, such as OxyContin, provide a rush similar to heroin, Tatum made a practical and potential life-saving decision to opt for supervision. This is an example anyone in recovery from drugs or alcohol should follow if they are prescribed painkillers.
If you find yourself in this position, contact us immediately. We can help you through the situation. Call us today and discuss the possibilities. Remember, it's always easier to stop an addiction before it starts.