Stop Playing The Victim: 5 Reasons Addicts Are the Luckiest People in the World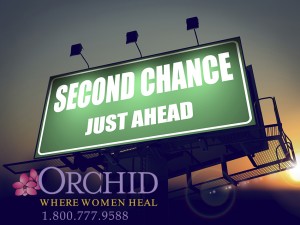 As addicts, we can be kind of selfish and are pretty much all about instant gratification – we want what we want and we want it now. That being said, you've probably heard people in early recovery say something like, "this isn't fair" or "I don't deserve this" when things aren't happening the way they want them to or simply not fast enough. And you've probably also heard this response:  "what if you really got what you deserved?" What that implies is this: addicts, as a whole, are pretty damn lucky considering the lifestyle that goes along with getting and using drugs. It's time to stop playing the victim and recognize these 5 reasons addicts are the luckiest people in the world.
#1. Lucky to be alive
First and foremost, we are damn lucky to be alive. Some put the fatality rate as high as 100 people per day dying from drug overdoses. So that doesn't include other drug-related causes of death that accompany the lifestyle, such as diseases and violence.
#2. Lucky to be free
Maybe some of you have had to pay your debt to society by doing jail time or even prison time. But, chances are you got away with way more than you got caught doing. Then there are the others out there who did a lot of dirt and simply never got caught. I know of people who shoplifted merchandise to the tune of thousands of dollars and others who have committed felonies like prescription fraud – and never got caught.
#3. Lucky to have our health
Yes, some of us are coping with certain repercussions from our substance abuse, such as liver disease and hepatitis C. But, the fact that we could get healthy and cope with these diagnoses without the use of mind-altering substances is a miracle. And, nowadays, there have been so many amazing breakthroughs in medicine and technology that the outlook is good. Others of us are extremely lucky we got out of 'the life' unscathed, that is, with no long-lasting health problems.
#4. Lucky to have good friends and supportive family members in our lives
Even though we probably royally screwed them over in our active addiction – either financially, emotionally, or otherwise, many of us have been able to repair our relationships or at least they're works-in-progress. Living clean and sober also means that, even if we don't have our old friends (many of whom we had to change anyway), we've met and become close with trustworthy, loving, and sober women in the program. And for many of us, befriending women wasn't always easy to do in the past.
#5. Lucky to have another shot at life
And what all this translates to is that we're really fortunate to have a second chance at life. They say that one of the promises of recovery is a life beyond your wildest dreams. This might sound fantastic and 'out there' but, it really is true. The saying doesn't mean you're going to be living like Oprah per se (and maybe you will –depends on your dreams) but, being in recovery brings a new way of life that's hard to imagine while you're still living in the misery of active addiction.
If you or someone you love is struggling with substance abuse or addiction, please call toll-free 1-800-777-9588.