Risks of Ritalin and the Effects of Developing an Addiction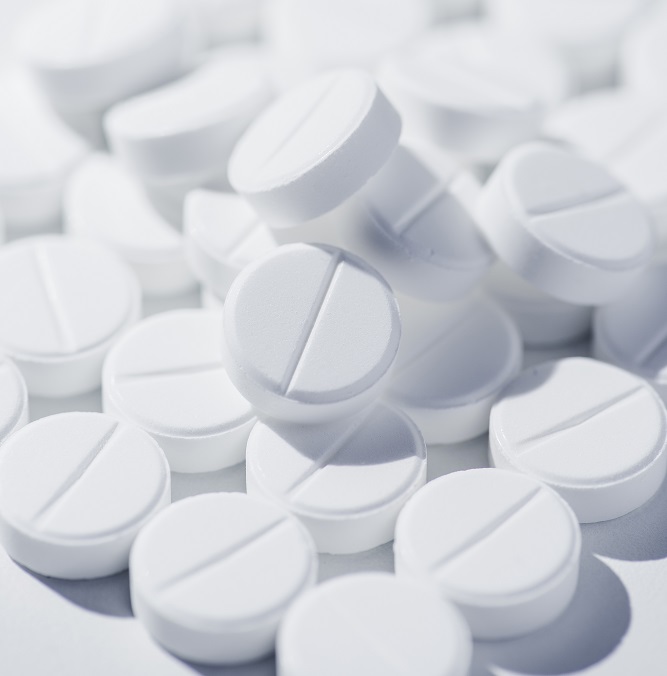 Prescription drug abuse has become a central issue when discussing drug addiction in America today. Whether it is opioid painkillers like oxycodone, anti-depressants like Xanax, or stimulants like Ritalin there is a lot of focus on curbing the misuse of powerful medications. There are a lot of adverse effects associated with prescription drug abuse, including serious health conditions, dependence, and overdose. So when someone has prescribed a medication, they should always try to be aware of the risks.
Despite what some people may think, even drugs like Ritalin have risks of abuse and addiction.
What is Ritalin?
First, let us cover the basics. Ritalin is the brand name of methylphenidate. This drug is a stimulant of the central nervous system and is one of the most well-known prescription drugs used to treat Attention Deficit Hyperactivity Disorder (ADHD). Other brand names of methylphenidate include:
Concerta
QuilliChew
Metadate
Methylin
Daytrana
Quillivant
These medications stimulate the brain in a manner that is similar to amphetamines, only milder. Ritalin is a highly effective oral treatment for ADHD. When this medication is prescribed by a doctor, following the prescription is generally safe. However, there are some side effects and risks, especially when someone is using these drugs without a prescription.
Is Ritalin Abuse Real?
For some people, the answer to this question might seem obvious. Still, you would be surprised how many people still don't think of drugs like Ritalin as having a risk of abuse and addiction. However, the numbers are in, and they might be worse than you think. In 2017:
Over 16 million Americans were prescribed stimulants such as Ritalin
Over 5 million of those prescribed stimulants admitted to misusing their prescription
The Drug Enforcement Administration (DEA) has classified Ritalin as a Schedule II drug, meaning it is recognized as having a high level of abuse. When abusing Ritalin, some people will inject or sniff the drug to experience a high. When used recreationally, the effects have been compared to other illicit stimulants such as cocaine.
What happens is that Ritalin increases a neurotransmitter called dopamine in the brain. Among other functions, dopamine is associated with pleasure, movement, and attention. So for people with ADHD, this can be extremely helpful. However, when taken in larger doses than prescribed, Ritalin produces euphoria. That dopamine effect increases the potential for addiction.
Weight Loss
A lot of individuals who abuse Ritalin do so hoping for a quick fix to help them lose weight. Stimulant drugs like methylphenidate make you less hungry while making the body burn calories faster. However, do not assume this is a safe and effective strategy. This is definitely not something you should just try at home.
Not only are there a lot of health risks, but it doesn't actually work.  The stimulant properties of the drug make your body burn more calories, and there are side effects like:
These can all make you lose your appetite and add to your weight loss. However, once you're off the drug, your appetite returns with a vengeance. But now, your body doesn't burn as many calories without the stimulant. In the end, you can actually end up heavier than you were before, and you may be left with permanent physical consequences.
Alertness and Energy
Not all drug abuse is done in order to escape reality. Sometimes, people actually use drugs to heighten their senses and boost their brain's ability to think under stress, while staying alert and productive for extended periods. This is a form of drug culture that has become increasingly normalized over recent years. But it isn't actually a brand new concept. Decades ago it was pretty common for people to use these kinds of "uppers" for extra energy. However, we have since learned so much more about the dangers. Now, we are seeing it all over again with medications like Ritalin.
People will take stimulants in order to stay awake and active at work or at school. In the US, a 2014 study found:
18% of sophomores, juniors, and seniors at Ivy League colleges had knowingly used a stimulant at least once during their academic career
24% who used uppers said they did so on eight or more occasions
A 2016 survey found that 15% of University of Oxford students were popping pills to stay competitive. While some people who do struggle with an attention deficit issue, these medications can be the help they need to stay engaged. However, it can be extremely detrimental to those who are using the drug without a prescription.
Animal studies have also shown that the drug may reduce plasticity and weaken the memory function of young people's brains.
Signs of Ritalin Addiction
So how does someone know if they are developing a Ritalin addiction? First, look for the indications of Ritalin abuse. The following changes in behavior may indicate someone is abusing Ritalin:
Excessive grooming
Repetitive organizing
Obsessive-compulsive tendencies
Confusion or disorientation
Increased aggression
Most people will start to experience symptoms of withdrawal after the effects of the drug start to wear off, including:
In cases where an individual is crashing from the stimulant high, they may experience:
These are physical signs of dependence. While there is a difference between being dependent and being addicted, dependence is usually a pretty good indication of addiction.
Furthermore, a full-on addiction will manifest in other ways. For instance, people will begin to experience dramatic changes in behavior. An addiction is what happens when someone continues the destructive behavior despite the negative consequences they experience as a result of their habitual drug use.
Side Effects of Ritalin Addiction
Even for a lot of people who do understand the risk of abuse and addiction with Ritalin, they don't really have a thorough understanding of other adverse effects. So how does Ritalin take a toll on the body?
Short-Term Side Effects
Ritalin misuse and abuse can cause side effects that are short-term, but intense and harmful. These include:
Wakefulness
Exhilaration and excitement
Agitation
A headache
Muscle twitches
Dilated pupils
Dry mouth
Sweating
Increased heart rate and body temperature
Nausea
Teeth grinding
Sniffing Ritalin Side Effects
The most common form of abusing Ritalin is by sniffing it. This form of consumption carries its own additional set of side effects, including:
Oral abuse of Ritalin Side Effects
When abusing Ritalin by taking it orally, it can also cause the following side effects:
Euphoria
Hallucinations
Paranoia
Delusions
Long-Term Effects
Over time, your body builds up a tolerance to the drug, and you have to take more of it to keep losing weight. This puts you at risk of developing:
Tremors
Severe headaches
Paranoia
Hallucinations
Convulsions
Unfortunately, many people still take the drug to experience and exploit its desirable effects even knowing the risks. This allows tolerance, dependence, and addiction to develop quickly.
Ritalin Addiction Treatment Options
As with most addiction, withdrawal symptoms can be the most difficult part of getting off of Ritalin. These effects can even last for several months after discontinuing use. Ritalin withdrawals can be quite severe on the psychological side. That is why a medical detox program is so essential for a lot of people trying to quit abusing prescription drugs. During this period, you should be medically assisted in the process of tapering off of Ritalin.
For a more comprehensive treatment plan, finding a dual diagnosis program can make all the difference. A lot of drug users find they are struggling with co-occurring mental illnesses such as anxiety, depression, and OCD. Inpatient treatment also allows an individual to receive cognitive behavioral therapy and other opportunities while in a safe and supported environment. This is not only a big step in building a strong foundation for personal development but is also helps with relapse prevention in the beginning stages of the recovery process.
Medications like Ritalin can be an incredible resource for some, but for those abusing the drug without a prescription, there is far more risk than reward. If you or someone you love is struggling with substance abuse or addiction, please call toll-free 1-800-777-9588 now