Questions Parents of Addicts Ask: Part Two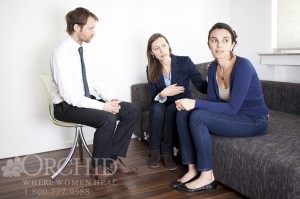 As parents of addicts, you are probably feeling frustrated and scared about just what that means. You probably have lots of questions about your child's disease as well as how to go about helping them and understandably so. Addiction is a scary matter and, without experience or information, that fear can paralyze families dealing with a child who is addicted, keeping them from taking the necessary steps to help their child as well as begin to heal from the damage addiction leaves in its wake.
Here are some common questions parents ask: part two of a series.
1. What is addiction? Isn't it a choice?
The main working definition of addiction is that it's a chronic, progressive, relapsing disorder. What that means is that it's long-term (chronic), gets worse over time (progressive), and as a high incidence of returning to previous using behaviors (relapsing). The good news about that last part is that relapse doesn't have to happen; that there's help available in the form of specialized substance abuse and addiction treatment (commonly referred to as 'rehab').
Addiction is recognized by the medical community as a medical condition that affects the brain, in fact, there are studies that reveal differences in the brains of addicts when compared to brains of non-addicts. As best as we can understand right now, there are both genetic and environmental factors that lead to the development of addiction. That said, addiction is not a choice; no one ever decides to become an addict. And willpower alone cannot keep an addict from using. That's why treatment and a program of recovery are recommended for the disease of addiction. Just to be clear, treatment does not provide a cure – there is no cure for addiction. However, someone's disease of addiction can be arrested and that person can be in remission from their disease, kind of like when someone is in remission from cancer.
2. Am I to blame for my child's addiction?
The short answer is: No. As mentioned above, there are both genetic and environmental variables that contribute to causing your child's addiction. As it stands now, there is no way to know whether or not someone will become an addict.
3. Can I force my child into treatment?
There are ways that you can make your child go to rehab. First of all, you can try talking to them about your concerns. Read here for some suggestions.
If that doesn't work, there are legal avenues you can take as a way to get your child into treatment, even if they won't go willingly. For instance, Florida has the Marchman Act, which is a law that enables family members to get help for a loved one who is unwilling to seek substance abuse services voluntarily. Florida also has a law called the Baker Act that is a means of getting emergency services and temporary confinement for mental health evaluation and treatment when required, either on a voluntary or an involuntary basis.
Every state has its own version of this type of law. You can research online what kinds of statutes your state provides in situations where there is a need for intervention.
4. What is Dual Diagnosis treatment?
Many people struggling with substance abuse and addiction also have a co-existing, or co-occurring, mental illness such as depression, anxiety, or bipolar disorder. This situation is called "dual diagnosis." Sometimes, it is the psychological disorder underlying the substance abuse, other times, the mental illness is brought on by or exacerbated by the use of chemicals. In either case, there are specialized drug treatment programs known as 'dual diagnosis' that treat both medical conditions simultaneously. This has been found to be the most effective way to treat children and adults with co-occurring disorders.
5. Is 30 days necessary?
Your addicted child might try to convince you that they just need to go to the detox portion of treatment, which usually only lasts a few days to a week. The point of the detox program is to ease your child's withdrawal symptoms as this can be a particularly painful, and sometimes life-threatening, part of the treatment process. However, there isn't much learning or education – rehabilitation as it were – that takes place during this stage of treatment.
Completing a full 30 days of rehab is highly suggested, and continuing with an aftercare program (see #6) is optimal for a better chance at success of staying clean and sober once completing the program. Addiction is a lifelong disease and, as we said in #1, there is no cure, only remission – what is commonly called recovery. Your child has a much better chance if they complete the 30 days (and beyond).
6. What about after rehab?
It is highly recommended that your child follow their aftercare plan – something they will develop with their therapist while in rehab. An aftercare program usually involves attending an intensive outpatient program (IOP) while living in a halfway house or sober house. Working a program of recovery, such as joining a 12 step fellowship, is also a strongly suggested part of aftercare.
If you suspect that your child is using drugs, including alcohol, and you think they might be addicted, help is available. Call an Addiction Specialist at toll-free 1-800-777-9588 today – we are available around the clock to answer your questions as well as share our resources. You are not alone.