Project Prevention Pays Drug Addicted Women to Sterilize Themselves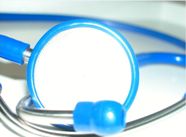 How much is your fertility worth to you? According to Project Prevention, a nonprofit organization that advertises in homeless shelters, methadone clinics, and AA meetings across the US, it might be worth about $300 – at least, that's what they're offering to women who are struggling with addiction. The organization offers to provide addicted women with an irreversible sterilization or a long-term form of birth control that carries with it no responsibility to remember to take it.
As you might imagine, there are a number of opponents to this method of controlling the number of unwanted babies born each year in this country. Some arguments against Project Prevention's methods include:
Women in the midst of a drug addiction do not have the capacity to make long-term reproductive health decisions.
It preys on desperate vulnerable women in need of cash.
The organization is putting drug money in the pockets of addicts.
The program is behind the times as most drug dependent babies born today are addicted to prescription drugs not street drugs.
It's nothing more than modern day eugenics.
The Program was Founded by a California Foster Care Mother
Project Prevention was founded by Barbara Harris in 1997 and thus far has paid 4,077 individuals – 65 of whom were men – to either undergo sterilization or to take long-term birth control. She started out with a failed attempt at passing a law in California that would make it illegal for mothers to use drugs while pregnant. When this fell through, she opted to take matters into her own hands and offer money in exchange for a drug user's fertility.
Is Project Prevention a Racist Organization?
Harris has been called a racist numerous times but pays no mind to the claims. Harris' controversial statements such as on 60 Minutes where she compared drug addicted women and their children to dogs and their litters of puppies are no doubt at least partially responsible for her poor public image. However, to those who would call her a racist, Harris points to the fact that she is married to a black man and that they adopted four black children from a drug addicted mother in Los Angeles.
Why sterilization instead of adoption? Harris says that one of her own adopted children is "on the chancellor's list at college; she's brilliant." So why not offer the opportunity of adoption to all kids born to drug addicted mothers? Clearly, if Harris had accomplished her goal of decreasing the number of children born to drug addicted mothers down to zero, she wouldn't have her own children.
It's a complicated issue. What's your opinion? Let us know below.