Percocet Addiction and Drug Rehab
Percocet is a commonly prescribed opiate form of painkiller medication. Used properly, it can help a person with temporary pain (such as from surgery or intense activity) get relief and live their life. However, it doesn't take much misuse and you can get addicted. Find out more about this powerful drug and what this means for you as a woman.
What Percocet Does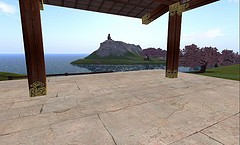 Percocet is a prescription pain medication that combines a strong narcotic (oxycodone) and acetaminophen (aka Tylenol). It's classified as a narcotic analgesic and is used for moderate to severe pain. The acetaminophen improves the impact of the oxycodone, which makes it a quick-responding effective pain reliever.
The downside of Percocet is its highly addictive nature. It is a time released pill, so anyone "chasing the high" (a common part of drug addiction) can put themselves in serious overdose danger by crushing or chewing a tablet. And it doesn't take long for an addiction to take hold. Anything longer than two or three weeks of use is considered "extended" and can possibly set up the brain's reward system for drug addiction.
How A Woman Can Get Addicted
You might need to have pain relief for several days or even weeks in a row. If you use daily, you might not even notice a problem until you miss a dose or try to wean yourself. Withdrawal symptoms from narcotics can be brutal, so you might be tempted to take more pills to feel better again. Or, you may notice that the detached numbed feeling becomes more pleasurable to you than your daily emotions and sensations.
A very important thing to understand is that women usually come into addictions through emotional pathways. That means if a woman begins taking Percocet for even the most innocent reasons while she is already experiencing a great deal of emotional pain, her chances for drug addiction get stronger.
When a woman with depression, high anxiety, or deep shame comes across something that finally erases the horrible feelings and physical tension, a woman might easily go under the spell of narcotics. And as long as you say you have pain (which may or may not be true), a doctor that isn't checking in properly might justify giving you pain pills for a long time.
Percocet Drug Detox and Drug Rehab
The first step of Percocet drug treatment is the detox process. Broken bones and deep cuts need to heal before a long-term process like physical therapy begins. Likewise, the drugs have to be out of your system before you start any addiction recovery work.
The Orchid Recovery Center has medical staff ready to help women through the often difficult drug detox process. Also, many holistic therapies and well-researched drug treatments are available when women have been fully detoxed. Drug rehab is the only safe reliable way to recover from a Percocet addiction. Contact The Orchid Recovery Center today for more information.