Parks and Rec Producer Harris Wittels Dies of Suspected Overdose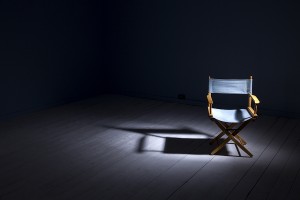 The media is no stranger to stories of celebrities battling with substance abuse, nor is it a stranger to tragic stories of talented and creative individuals in the entertainment world dying due to the devastation of drug addiction or afflictions associated with the persons drug abuse like Robin Williams and his battle with depression.  Now another star seems to have burned out before its time, and many speculate that it is because of a history of drug abuse. Harris Wittels, comedian, actor, TV writer and producer, passed away this weekend in what is believed to be an overdose.
The Official Word
Wittels was found dead in his home a week before the series' finale of Parks and Rec. Little details have been released at this point, and though the cause of his death has not yet been officially determined, Wittels has admitted publicly in the past to his struggles with addiction to opiates.
Los Angeles County coroner's spokesman Ed Winter reported over the weekend that the autopsy would be conducted over the weekend. If toxicology testing is done, which Winter said was pretty likely, the producer's cause of death may still not be determined for another 6 to 8 weeks, so we may not have the confirmation about this suspected overdose for some time, but new outlets are still pulling their sources in that direction.
Strangely enough Wittels had reportedly said that he was sober in a set just the night before he died when he had performed standup comedy at The Meltdown in Los Angeles.
Not only did Wittels accomplish a lot on the set of Parks and Rec but he also produced and wrote for:
Eastbound and Down
The Sarah Silverman Program
He even earned a strong online following with the popular podcasts' Comedy Bang! Bang! and Analyze Phish. This young talented man was only 30 years old, and was found dead by his assistant in his Los Angeles home.
The 'Drug Guy' Wittels
Wittels had already established a reputation as a "drug guy" among his Hollywood partners from years of working in the industry, and on a podcast last fall he had revealed openly that he was sober again after a second trip to rehab. Wittels had spoken to comedian Pete Holmes about his addiction to heroin, alcohol, and opiates, and he had made a statement that seems pretty familiar to most addicts or alcoholics who find themselves at a rock-bottom level,
"I just stopped caring about my life,"
Witttels had opened up about not just the challenges of his addiction, but also about the trials he had faced in his sobriety, saying,
"I'm not this guy that's like 'sobriety's awesome!' I have nothing to numb out when I get bored. You just have to sit through it."
That makes it sound a bit like a 'white-knuckle' way of trying to stay sober.
Friends Sharing Their Feelings
Wittels reputation as a 'drug guy' apparently didn't burn him too many bridges with the people that he worked close to. Upon hearing about his passing many of his peers and co-workers made a point to speak up and pay their respects.
Amy Poehler, who worked with him on ​Parks and Recreation said at an event over this past weekend,
"I lost a dear, young man in my life who was struggling with addiction and who died just a few hours before we came…I'm sharing it with you because life and death live so close together, and we walk that fine line every day."
Another Parks and Rec star, Rob Lowe tweeted,
"God****** Addiction takes another. Goodbye Harris Wittels, you were so funny and so sweet. It's a pleasure to have known you."
Here we see a reference to the history of amazing entertainers losing their lives due to substance abuse, as we saw with Phillip Seymour Hoffman back in February of last year with a heroin overdose. In the grand scheme of things this is another heartbreaking reminder of the fact that in this country opiate overdose is an epidemic, and prescription opioid overdose is public enemy number one in this country. It's not just stars that are dying either, but even they are vulnerable to the destruction of drug abuse.
Drug overdose is a growing issue in the country as a part of the struggle against the addiction epidemic and the shift in the war on drugs. Drug addiction doesn't just ruin lives, it also takes lives. If you or someone you love is struggling with substance abuse or addiction, please call toll-free 1-800-777-9588