Methadone Rehab for Women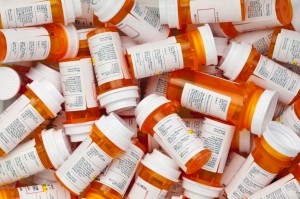 Methadone Rehab for Women: Physical Dependence
Physical dependence is a medical condition that occurs when you have been taking certain medications over a period of time. You will know if you are physically dependent when you either suddenly stop taking the medication or drug, if you miss a dose, or try to take less than you have been taking. If you are taking methadone and experience an inability to stop, then you have become addicted to methadone, and you need methadone rehab for women, which offers the proper treatment for this condition. Withdrawal from methadone is very uncomfortable, even painful, and most times unbearable altogether. Withdrawal symptoms include cold sweats, stomach cramps and diarrhea, nausea and vomiting, body aches, watery eyes and runny nose, fever, irritability, restlessness, anxiety, insomnia and depression. These symptoms start within a few hours of your missed dose and can last for months.
Methadone Rehab for Women: Levels of Treatment
Methadone rehab for women involves two main phases, the first of which is called detox followed by inpatient rehabilitation.
Methadone Rehab for Women Step One: Detox
The first step in the process of methadone rehab for women is called detox. During this stage, you will be assessed in order to find out how much methadone is currently in your system as well as how the length of time you have been using methadone. This is done by way of a urine drug screen and interview. This is necessary in order to make a treatment plan that will best serve you.
During detox, you will be giving certain medications in order to wean you off of methadone in both a safe and comfortable way. Detoxing from methadone and other opiates such as prescription painkillers is done in a caring and professional manner where you will be given specific medication to manage your withdrawal symptoms and keep you as comfortable as possible during your detoxification process.
Methadone Rehab for Women Step Two: Inpatient or 'Residential'
The rehab stage of methadone rehab for women treatment can last up to 30 days and offers safe haven while you recover from the effects of methadone detox. During the rehab phase of treatment, you will have all your needs taken care of. This includes pleasant and comfortable housing and nutritious meals prepared by 5 Star chefs. At rehab, you will attend both individual and group therapy sessions where you will learn tools and healthy coping methods in order to continue to live a healthy substance-free lifestyle once you complete your methadone rehab for women program.
Detox treatment and methadone rehab for women is a medical setting in which you are treated for both physical dependence and addiction – two medical conditions. Therefore, the results of your drug screen and the information you disclose during your interview, as well as the details of the treatment you receive during rehab are strictly confidential just like any other medical information is.
Orchid Recovery Center: Top-Rated Methadone Rehab for Women
At the Orchid Recovery Center, we can help you avoid or alleviate your withdrawal symptoms from methadone maintenance. The knowledgeable and compassionate staff can then help you transition smoothly into the rehab phase of your drug treatment. The clinical staff provides holistic treatment combined with both cutting edge techniques and tried-and-true methods for each woman who is seeking help. The Orchid Recovery Center also provides treatment for women with dual diagnosis, or co-occurring disorders, as well as who may have other types of addictions. If you or someone you love is struggling with substance abuse or addiction or if you would like more information about what to expect from a methadone rehab for women, call toll-free 1-888-672-4435.