Lindsay Lohan Talks to Letterman About Court Ordered Drug Rehab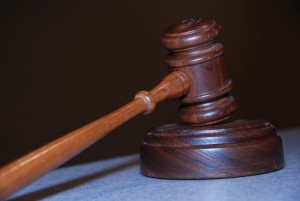 Maybe it was a PR move to convince viewers and potential employers alike that she's doing well and on the right track, but Lindsay Lohan recently appeared on Letterman to talk about how much she's "looking forward" to heading off to court ordered drug rehab.
But Letterman wasn't letting her off easy. He pushed to know more, asking: "How will this time be different? What are they rehabbing, first of all? What is on their list? What are they going to work on when you walk through the door?"
Lohan was a little caught off guard, commenting that they hadn't gone over this in the pre-interview, but her response was still polished: "To be honest, I'm the happiest when I'm working and the healthiest, and I think this an opportunity for me to, you know, focus on what I love in life. And I don't think it's a bad thing. I think it's a blessing . . .and not a curse."
Time to Herself
Lohan also said in the interview that she was "looking forward to some time for herself" in drug rehab. It may sound like an offhand comment, one that one might also make in reference to an upcoming vacation, but in fact, the time dedicated to nothing but self and recovery is a huge part of why residential treatment is so effective – especially for women.
All day, every day, women are bombarded with expectations. Career, partner, children, extended family, friends – every woman's experience is different but there is no shortage of people who are in need of time and attention. Many women use drugs and alcohol in an effort to meet the demands placed on them by self and others; other women use drugs and alcohol to escape the guilt or stress that piles up. In residential treatment, women have the opportunity to do nothing but focus on their own needs, their health, their emotional wellbeing, their fears and hopes and goals. It's a rare time, and most patients come to cherish it even if they are initially concerned about their ability to spend so much time on themselves.
Looking Forward
Women who are heavily connected at home and at work and have a number of people counting on them will benefit most from drug rehab. Though they may often feel that they don't have the "luxury" of enrolling in a full-time treatment program, the fact is that the relationships and job expectations that they are juggling will likely start to fall apart in short order if they don't get the treatment they need to address their addiction issues.
If your loved one is living with a drug or alcohol dependence, help her to connect with the care that will help her heal when you contact us here at Orchid Recovery Center.